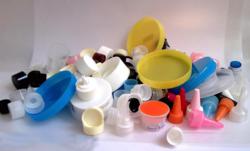 We would like to thank all our clients through such a promotion.
(PRWEB) March 30, 2013
Today, Wuxi Glory Plastics, a leader in high quality injection molded and blow molded plastic products, launches a promotion for their plastic caps & closures, and its related injection molds. According to David King, the business development manager of the company, all their products and services are now available at discounted prices, up to 15% off.
"We would like to thank all our clients through such a promotion. We are honored to receive a lot of positive comments from the customers worldwide, and most of them are now our friends and remain in touch with us," says, David King. "We have over ten years of experience within the industry. We have strict quality control regulations and rejection standards which are carefully monitored by its expert team. Now, clients can enjoy the discounts by placing orders online at our updated website of plastics-molding.com."
The injection molding services from Wuxi Glory Plastics include plastic molds for bottle caps, flip top caps, tamper evident & silicone valve dispensing closures, EIFS washers and auto parts, and much more. Similarly, the blow molding category also encompasses various molding services like different kinds of plastic bottles, medical containers, PVC bottles, handles, cases, toys and plastic wheels too.
In addition, the company is providing OEM/ODM molds, rubber and silicone molding, plastic extrusion, insert molding, ultrasonic welding, vacuum coating, electroplating, punching and many more. All these molding services can now be ordered at affordable and competitive prices.
About Wuxi Glory Plastics:
Wuxi Glory Plastics was established in 1995 and is based in China. It specializes in providing various types of plastic injection molding and blow molding services. Their superior quality services and products offered at amazingly affordable rates make the company stand out from the rest of the businesses operating in the same industry. For more details please visit: http://www.plastics-molding.com