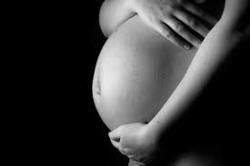 (PRWEB) March 29, 2013
Health tips from Peculiar Magazine this time focuses on pregnant Women Sleeping on Back Risk Stillbirth. Stillbirth has always been a case of concern to Mothers, Midwives, health practitioners and parents in general.
Peculiar Magazine hereby presents an article on factors that can result to or cause stillbirth, focusing on "Pregnant Women's Ways of Sleeping".
Find Excerpts of the article below:
After series of test conducted, results prove that Ghanaian pregnant women that slept on their back (supine sleep) were at a higher risk of stillbirth when compared to women who did not sleep on their back.
According to the results, sleeping in this position hikes the chances of low birth weight by a factor of 5.
This study was conducted on women in Ghana. Even a study conducted in New Zealand found a strong correlation between maternal supine sleep and stillbirth.
Out of every 1000 babies born in high income countries, 2-5 babies are stillborn. Whereas in low income countries such as in Africa, out of every 1000 babies, 20-50 are stillborn, according to the study published in the International Journal of Gynecology and Obstetrics.
"But if maternal sleep position does play a role in stillbirth, encouraging pregnant women everywhere not to sleep on their back is a simple approach that may improve pregnancy outcomes," study's senior author, Louise O'Brien, Ph.D., M.S., associate professor in U-M's Sleep Disorders Center, said in a press statement.
Find the rest of the article here.