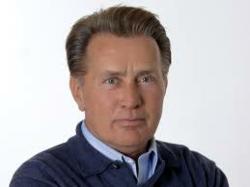 The challenge of increasing fuel mileage falls to scientists in many different disciplines.
Hollywood, CA (PRWEB) March 29, 2013
The producers of Breakthroughs with Martin Sheen are announcing an upcoming report showcasing innovations in the American automobile that are alleviating some of the pain at the fuel pump.
Breakthroughs Martin Sheen is an independently produced television series airing in markets around the country on public television. The program is hosted by the legendary Martin Sheen, who is about to embark on his second half-century in American entertainment in 2013. Mr. Sheen has developed a reputation as one of Hollywood's most respected actors during a career that includes more than 60 film appearances.
In June, Martin Sheen PBS will show audiences the role engineers and scientists are playing to help drivers get more bang for their buck in their automobiles. In this new report, Breakthroughs will introduce audiences to the process of getting more fuel efficiency out of passenger cars, lowering long-term costs at the gas station.
In this report, audiences will learn how new computer software, new engine designs, advanced aerodynamics and hybrid vehicles are all helping to lower costs. The program will also be taking a look at new technology that could enhance fuel efficiency even more in the future.
The producers of Breakthroughs Martin Sheen will distribute the new report in June. Check local listings for air times on public television and PBS affiliates in individual markets. For more information the producers can be contacted via the official website for the show at breakthroughsptv.com.