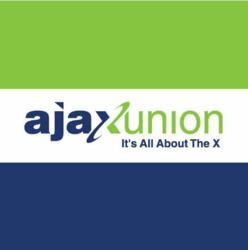 We are delighted that over 1,000 professionals are now coming from around the world to learn from top experts in the field.
New York, NY (PRWEB) March 31, 2013
Ajax Union's online marketing client Los Niños Services, a company committed to providing education and care to New York's children and families, will present its 10th annual Young Child Expo April 17-19, 2013 at NYC's Hotel Pennsylvania. The full schedule of presentations and workshops, speakers, and exhibitors for the event is available online at http://www.YoungChildExpo.com, where individuals can still register to attend for a limited time. Young Child Expo and Conference is a joint project between Los Niños Services and Fordham University's Graduate School of Education. The conference brings together leading experts and professionals from across the world in a variety of childhood development and educational fields for a series of speeches, presentations, and workshops.
"The events scheduled for Young Child Expo 2013 include true innovators in their respective fields. Our programming is focused on both typically developing children and those with special needs. From yoga for young children, to innovative new techniques in toy design, to the latest technology to help with childhood development, we bring ideas from the global frontier in to our valued expo and conference attendees. We are delighted that over 1,000 professionals are now coming from around the world to learn from top experts in the field," said Scott Mesh, Executive Director of Los Niños Services.
One of the 2013 featured keynote speakers attending the conference is H. Melvin Ming, the President and CEO of Sesame Workshop. Ming leads the educational nonprofit in its mission to create engaging multimedia content. He is also responsible for managing the global presence of the landmark program Sesame Street. Ming has guided initiatives on a wide range of family issues, including literacy and health as well as military deployment. The CEO's keynote address will explore the use of media in education and suggest ways families can use television, the Internet, and more to prepare children for school and life.
Dr. Mark A. Brackett is another featured guest at the 2013 Young Child Expo and Conference. Brackett, Director of the Yale Center for Emotional Intelligence, will present a full-day workshop on the RULER Approach, a framework for emotional learning he co-created. With over 500,000 success stories of students from across the world, the RULER Approach can improve both academic achievement and classroom behavior. Brackett's workshop at the conference will introduce the fundamental principles of RULER to a new audience.
Open registration is ongoing at http://www.YoungChildExpo.com. Individuals with questions about attending the event can contact Nancy Evangelista, the conference coordinator, at 212-787-9700. Press passes are also available for the Young Child Expo and Conference for members of the media interested in covering the annual event's 10th-year milestone. Like the event's Facebook page and follow the event on Twitter to keep up-to-date on the expo and conference. For more information about online marketing solutions from Ajax Union, visit the company online.