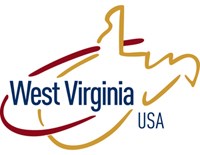 In 2012, West Virginia's exports grew by 25 percent, surpassing the national growth rate of 4.6 percent.
Charleston, W.Va. (PRWEB) March 29, 2013
Gov. Earl Ray Tomblin today released the West Virginia Edge Business Report. The report documents the state's economic progress. The March 2013 report highlights projects and related announcements from businesses both large and small that will assist with the creation of new jobs and the preservation of existing jobs.
WEST VIRGINIA SETS RECORD EXPORT GROWTH RATE THIRD YEAR IN A ROW
In 2012, West Virginia's exports grew by 25 percent, surpassing the national growth rate of 4.6 percent. The state's exports reached a record level for the third consecutive year. Figures from the U.S. Department of Commerce show the state's exports grew from $9 billion in 2011 to $11.3 billion in 2012.
Coal exports grew 40 percent, increasing from $5.3 billion in 2011 to $7.4 billion in 2012. Top markets for West Virginia coal products were Netherlands, Italy, India, China and Brazil.
Products from manufacturing sectors grew from $3.50 billion to a record $3.67 billion. Plastics, the state's second largest product sector, reached the $1 billion level for the second year in a row. Other top export products were machinery, chemicals, aerospace components, medical devices/products, automotive components, aluminum, wood products, electrical machinery and rubber products.
The International Division of the West Virginia Development Office (WVDO) facilitates international trade development by providing consulting and helping build international business relationships. For more information on trade opportunities and WVDO International services, click here.
WVDO TO LEAD INTERNATIONAL TRADE MISSIONS, EXHIBITS
West Virginia businesses have an opportunity to take part in trade events led by the International Division of the West Virginia Development Office (WVDO). The TradeWinds Asia business development conference and trade mission in May promotes all product sectors. The mission travels to Korea, Philippines, Hong Kong, Japan and Taiwan. In August, the AIMEX Asia Pacific International Mining Exhibition promotes mining equipment and related products. For more information on WVDO International trade shows, trade missions or other services, click here or contact International Trade Manager Debra K. Martin, 304-957-2042, Debra.K.Martin(at)wv(dot)gov or International Trade Representative, Caitlin Ashley, (304) 957-2014, E.Caitlin.Ashley(at)wv(dot)gov.
CONSTRUCTION BEGINS ON $6 MILLION GIRL SCOUT COUNCIL HEADQUARTERS
The Black Diamond Girl Scout Council recently broke ground on their new $6 million headquarters, Volunteer Resource Center and Girl Zone on Charleston's West Side. The group's previous 14,000-square-foot facility is being demolished. The new 21,000-square-foot headquarters is expected to be completed by November 2013. The new structure will house the Black Diamond Girl Scout Council, 27 employees and meeting rooms. The separate Girl Zone building will include a dormitory and play/learn area.
NEW WVSBDC GAME PLAN COACHES BUSINESSES TO REACH THE NEXT LEVEL OF SUCCESS
A statewide network of business coaches are available to help West Virginia entrepreneurs succeed. To reach that goal, the West Virginia Small Business Development Center (WVSBDC) offers a business coaching network and the Three Step Jump Start program. The new approach is described in a recent article in The Daily Mail by then-business editor George Hohmann.
WVDO PROMOTES STATE INDUSTRIES AT TRADE SHOWS
The West Virginia Development Office is exhibiting in several trade shows to promote state industries. The MRO Americas 2013 Conference & Exhibition focuses on aviation maintenance, repair and overhaul (MRO). Set in Atlanta in April, the event draws airlines, MROs, suppliers, OEMs, regulators and industry experts. The BIO International Convention serves the biotechnology industry around the world. In 2012, the event attracted more than 16,500 industry participants from 49 states and 65 countries.
JOIN OUR MAILING LIST
Would you like to be notified by email of the latest business news in the Mountain State? Sign up here for the monthly WV EDGE Business Report, published the first week of each month.