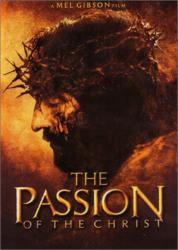 (PRWEB) March 29, 2013
For the third year during Easter weekend, Trinity Broadcasting Network, the world's largest religious broadcaster and America's most-watched faith channel, is featuring what has become a cinema classic for believers all over the world: The Passion of the Christ. Produced by Mel Gibson and starring one of Hollywood's most beloved actors, Jim Caviezel, The Passion follows the Savior through the final hours before his death, from his agonizing intercession in the Garden of Gethsemane and savage scourging at the hands of the Romans, to the final moments of his brutal crucifixion. Throughout this intense and emotion-packed film, Jesus is portrayed in all of his humanity while flashbacks of his life reveal his true divine nature.
As the exclusive network airing The Passion of the Christ during the Easter season, TBN will broadcast the film throughout Easter weekend, and will extend screenings into the first week of April. Visit TBN's Passion of the Christ web page (here) for specific broadcast times.
TBN is also featuring special showings of the film at Church of All Nations on the grounds of the Holy Land Experience, the Orlando, Florida destination that brings the rich history and glorious heritage of biblical Israel to life for the entire family. For more information on free live showings of The Passion of the Christ, call 1-800-447-7235.
Jim Caviezel, who has been a guest speaker at Holy Land Experience, said his decision to portray Jesus in The Passion was deeply influenced by his love of Scripture. "Throughout my professional life, I have always been drawn to truth when selecting projects," said Caviezel, who also provides the voice of Jesus on The Word of Promise, a popular audio Bible produced by Thomas Nelson. "In the Scripture I find truth that has long been a source of strength and constant inspiration."
TBN Vice President Matthew Crouch noted that the History Channel's fascinating miniseries The Bible, produced by Roma Downey and Mark Burnett, has re-ignited an interest in Scripture and faith. "The millions of viewers who regularly tune in to TBN's many 24-hour networks all over the world confirm that people everywhere are looking for lasting values to guide them," he said. "We are honored to offer inspiring programming, including such classics as The Passion of the Christ, that helps people connect to faith in Christ."
To find out more about all the channels in the Trinity Broadcasting Family of Networks, visit http://www.tbn.org.