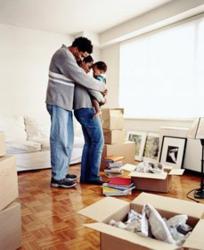 Find the Best Moving Company online
(PRWEB) March 31, 2013
Apartment Moving Company Washington DC realizes that most city-dwellers have probably lived in quite a few areas around town before they found that special place that felt to them like it could be a home. They are eager to help people move into that special place.
Washington DC Apartment Moving Company works to facilitate a client's smooth moving experience in the most professional way possible. If a client is too busy with a hectic metro schedule, they offer services to pack and move their belongings to that new destination. However narrow a client's time windows, they work with and consult them on all the best options and details of their upcoming relocation.
Washington DC Apartment Moving Company has the know how to ensure excellence and dependability of service:
Local expertise - With their level of experience, chances are they have moved another client to a same or to a similar location as the DC metro area. They know the outlay of many apartment and condo buildings, the best times to use stairs or elevators for moving certain items, off-pack moving hours so that they can transport items through alternate entrances the shortest distance possible to your new residence.
Packing Support - Most people need either packing services or special packing materials. Apartment Moving Company DC can supply everything a client's need. Their professional packers not only turn packing the right way into an art, but their service protects against damages and breakage, and is also insured. For the self-sufficient client, they can still avoid having to run around last minute looking for bubble wrap or worse yet wadding up newspapers as a substitute. The company stocks all the packing supplies needed for move at competitive prices.Long Distance
without Regrets - When moving across the country, out of an apartment or house in DC, it is imperative to make all moving decisions early and often. Apartment Moving Company DC provides assistance in preparing a client's long distance move. That is important when considering that long distance moving always needs more contingency planning and always has more potential problems than local moves. The company's client agents answer any questions people may have, and can even provide useful extras such as itemized lists of things to remember and tracking information on the route a clients moving truck takes.
About Apartment Movers Company:
Apartment Movers the most Experienced in residential moves, their team of professional movers provides clients with unmatched reliability and guaranteed trust. Many services they offer are tailored to a client's specific needs. Whether it is packing help needed or insurance options to give an extra peace of mind, they offer solutions to fit any moving need.