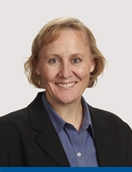 "We're seeing a consistent, year-over-year trend toward online management of spending accounts by our members."
(PRWEB) March 29, 2013
The convergence of mobile technology and health care is reshaping the way consumers choose, use and now—pay for—health care products and services. According to a recent report by the Pew Research Center, 31 percent of cell phone owners used their mobile devices to look for health and medical information online in 2012, while 29 percent used their devices to check account balances and conduct online banking transactions. Staying ahead of these consumer trends, SelectAccount, one of the nation's top administrators of medical spending accounts, announced that it has launched a new mobile web site for managing medical spending accounts.
Spending accounts, such as health savings accounts (HSA), have become an increasingly important element in health care, as enrollment in consumer-directed health plans (CDHP) continues to increase. A CDHP, which consists of a qualified, high-deductible health plan that is paired with an HSA or other spending account, allows employers to offer a benefit plan that is affordable for both their company and their employees. This approach also provides attractive financial benefits⎯both tax savings and investment options⎯to employees and individual health care purchasers.
SelectAccount's new mobile web site, which can be accessed at http://www.SelectAccount.com, provides consistency across multiple device platforms, including Android and iOS handheld devices, and tablets. In addition to a more consistent viewing experience, the SelectAccount.com mobile web platform gives users the ability to manage their HSA and other spending accounts⎯such as flexible spending accounts (FSA) and health reimbursement arrangements (HRA)⎯from one source at anytime or anyplace.
The ability to pay providers directly from their HSA, to add and/or change your selected providers, or to transfer funds from the HSA to a personal account as a form of reimbursement for out-of-pocket health care expenses is a key feature that aligns with overall consumer trends. According to a new IDC Financial Insights Consumer Payments survey, 73.5 percent of U.S. consumers now use some form of online bill pay.
"We're seeing a consistent, year-over-year trend toward online management of spending accounts by our members," said Nikki Stretar, vice president of technology for SelectAccount. "In addition, mobile devices are becoming increasingly pervasive in everyday life, and a growing number of consumers are using devices to manage their health and finances. We expect this modification to our site will be positively received by current and prospective account holders."
According to Stretar, SelectAccount's mobile web site also allows members to complete commonly requested tasks like checking account balance, requesting reimbursement, checking the status of a claim or reimbursement request, and managing their personal profile. Customers can also use their mobile device to set up contributions to their HSA.
Visit http://www.SelectAccount.com to learn more about SelectAccount's online account management capabilities or to watch a short video about how an HSA works and how to manage your HSA online.
###