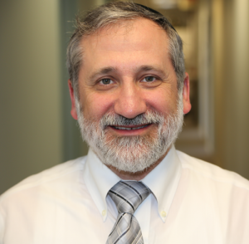 I never want price or affordability to be a barrier when it comes to getting LASIK
Cleveland, Ohio (PRWEB) March 31, 2013
For people that still wear glasses and contacts, recent advances in LASIK vision corrections have made the procedure more predictable and more precise, which in turn has boosted popularity. LASIK is so predictable now, that even NASA and the Military have approved the procedure for its astronauts and pilots.
Unfortunately, the fact remains that the procedure can be an out-of-pocket expense that's just a little too much for some family budgets. Dr. Michael Rom of Insight Eye Center, has decided to offer a special savings on LASIK that makes the procedure more affordable than ever in the Cleveland, Ohio area.
"I never want price or affordability to be a barrier when it comes to getting LASIK," says Michael Rom, M.D.
To make LASIK affordable this spring, Insight Eye Center is offering $400 off LASIK and 0% financing for qualified applicants.
It is the goal of Dr. Rom and the staff at Insight Eye Center to be able to provide the most efficient, technologically advanced care and technology available, but at a price point that most individuals can afford.
Dr. Rom opened Insight Eye Center in 1995 and since then has performed over 18,000 LASIK procedures and over 19,000 cataracts and glaucoma procedures. Insight Eye Center utilizes the most recent technological breakthroughs such as the Wavefront guided All-Laser LASIK, blade-free IntraLase, and the Allegreto Wave Excimer Laser.
"I believe that to provide the best LASIK in Cleveland, you need not only the knowledge and the experience, but the most up to date technology, says Dr. Rom. "Yes, we are making it affordable, but our patients can rest assured that they are getting the very best treatment possible in Cleveland."
For more information, or to schedule a free LASIK consultation, please call Mattie at 440-286-1188 or visit http://www.insighteyecenter.com
***
About Dr. Rom
Dr. Michael Rom is a Board-Certified ophthalmologist who specializes in cataract and LASIK surgery. He completed his ophthalmology residency at the Cleveland Clinic Foundation.
In his 18 years of ophthalmic experience, Dr. Rom has performed over 19,000 cataracts/glaucoma procedures, and 18,000 LASIK procedures. His ophthalmology practice has flourished because he is so well liked by his patients and because his reputation for great patient care and service. Their comfort and care are his top priority.
Mentor
(440) 205-5840
9485 Mentor Ave., Suite 200
Mentor, OH 44060
Chardon
(440) 286-1188
13170 Ravenna Rd, Suite 204
Chardon, OH 44024