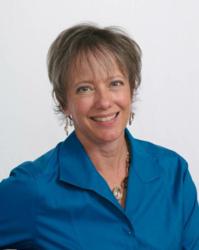 The Massachusetts Department of Public Health has clearly worked hard against the deadline demonstrating its commitment to getting it done for patients and the public. -- Amy Poinsett
Denver, CO (PRWEB) March 29, 2013
MJ Freeway Software Solutions, a leading provider of information technology for the medical marijuana industry in 18 states, the District of Columbia and Canada, praised the Massachusetts Department of Public Health on the issuance of draft regulations for medical marijuana today.
Noting the tight time frame of 120 days for rulemaking from January 1st, as mandated in the law passed last November by the voters in Massachusetts, Amy Poinsett, CEO and Co-founder of MJ Freeway Software Solutions, said, "The Massachusetts Department of Public Health has clearly worked hard against the deadline demonstrating its commitment to getting it done for patients and the public. And the Department's dedication to a fair and open process is impressive."
"Working in many states," she continued, "we believe that a strong regulatory approach is critical in preventing diversion and ensuring product safety. These draft regulations are clearly designed to protect the public while ensuring that patients are able to access the medicine they need."
In conjunction with the release of the draft regulations in Massachusetts, MJ Freeway will hold a Webinar on Wednesday, April 3 at 2:00pm EST entitled "Massachusetts: Understanding Seed-to-Sale Tracking Requirements". For those interested in attending, online registration is available at MJ Freeway Educational Series Webinars: Understanding the Complexities of Seed-to-Sale Tracking.
About MJ Freeway
MJ Freeway Software Solutions' premium business platform features GramTracker™ and GrowTracker™, patent-pending inventory control and grow management applications integrated into their hosted MMJ software. MJ Freeway delivers secure, cloud-based point of sale (POS) systems with patient and financial record management, guaranteed state-specific regulatory compliance, and multiple integrations with social networks, testing labs, and locators. MJ Freeway is accessible to any MMJ business with a computer and a web connection. For more information please call 877-832-2677 or visit MJ Freeway.