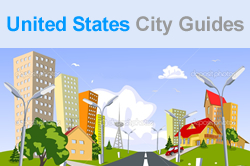 After all these years, it still don't mean a thing, if it ain't got that SWING!
New York, NY (PRWEB) March 30, 2013
Financial Firebird Corporation announces a new business becoming a premium advertiser for their New York City Guide with the inclusion of the Swing 46 Jazz and Supper Club. In addition to taking a rotating spot on the main page of the city directory, Swing 46 added an expanded article about themselves and display ads on various appropriate pages within the website.
Over fifteen years ago, in the heyday of the modern swing resurgence era – Swing 46 Jazz & Supper Club opened its door in Times Square, New York City steps from the major Manhattan theaters, just half a block from Broadway. Swing music dance clubs were popping up all around the country and globe, taking advantage of the cultural climate of 1930s/1940s big band and retro lifestyle. Swing 46 stood out as unique not only in its perfect location at the crossroads of the world, but also the involvement of veteran swing big bandleader George Gee. Under his musical guidance, the trendy nightclub on Restaurant Row developed a world-class schedule of entertainment of music and lindy hop. The hot big band sounds of The George Gee Swing Orchestra held the honor of being first band to grace the Swing 46 stage and continues to thrill music lovers and swing dancers with its weekly Tuesday night big band spectacular. Both local New Yorkers and tourists from the four corners of the world make the pilgrimage every week to experience the ultimate NYC swing big band extravaganza – at the only swing dance supper club standing strong and true (7 nights a week)!
George Gee and his 12 piece swing orchestra (along with vocalist Hilary Gardner and John Dokes) are not just rooted in the retro- tradition, but also serves cutting edge, heaping portions of the music - as evolved from the old Harlem Savoy Ballroom era. Continually seeking new concepts in keeping this great original American art form alive; the regular Tuesday evening show also features The Swing 46 Big Band Floor Show with the championship dancers of award-winning lindy hop dance team – SwingFX!
For great food and cocktails, live music and dancing, swingin' NYC nightlife – right off the path of Great White Way of Broadway: then Tuesday nights (and many Fridays) at Swing 46 Jazz & Supper with hepster bandleader George Gee and his merry Music Makers marks your best bet! Out of town guests can book a nearby Broadway hotel and put together a mini vacation with some shows, dinners and dancing.
For advertising and partnership opportunities in the New York City Business Directory and other United States City Guides including Chicago, Boston, Las Vegas, Cleveland OH or others contact Financial Firebird Corporation.
About Financial Firebird Corporation And Swing 46
Financial Firebird Corporation provides unbiased consumer information, software and marketing services for the mortgage, debt, foreclosure, auto lending and other financial, travel or real estate related industries as well as basic marketing, financial and website services for all companies including credit card processing. Established 2000 and a proud BBB member.
Swing 46 serves dinner seven nights a week and provides live jazz entertainment most evenings. Happy Hours run from 5pm to 8pm with half price drink specials at the bar. The menu offers traditional American Fare with a Modern twist, expect each dish carefully prepared using only the freshest ingredients.