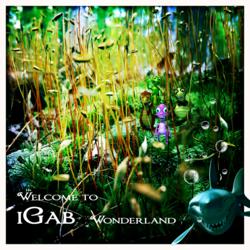 Communication has never been so fun
Hamburg (PRWEB) March 31, 2013
Following the recent launch of the iGab3D messenger App in iTunes, Gogekko has entered into a cooperation with Mobile Software AG.
Dr. Mobile joins the iGab crew.
Teaming up with Mobile Software AG is yet another innovative way to market and communicate a companies branding using 3D Gabbers.
"Mobile Software AG is continuously looking for creative ways to draw attention to our products, with iGab we have found a truly unique way to share our image. We have created a Guest Gabber "Dr. Mobile", he allows us to market our message in a one-of-a-kind way." Stated CEO Dr. Jens Wehrmann
GoGekko created this app because there was a need for new fun ways to send messages, without having to type them. Only iGab allows the user to pick from different Gabbers and emotions using the users voice to bring the message to life.
Get to know Dr Mobile.
Now company images can have personality and be used in a modern App. Be creative, let iGab show the possibilities! In four simple and easy steps one can send emotionally charged animated voice messages. Let a Gabber do the talking for you.
About GoGekko
The company started in September of 2012 and wanted to create new mobile messaging applications that can be used around the world. The company motto is; "What does the world need?". The founders feel the world needs to laugh and have fun just a bit more. "We felt the world needed a fun way to communicate." stated co-founder Claudia Neumann. There are lots of apps around to help users be more productive, maybe there should be more that make people smile. Sending a message with iGab, does just that...makes one smile!