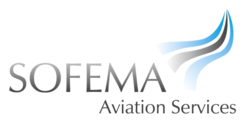 Dubai Aviation Training Program covers 2 weeks starting on Sunday May 19 2013.
(PRWEB) March 31, 2013
Sofema Aviation Services are very pleased to announce the launch of the 4th Dubai Regulatory Training Program. The trainings are going to be held in the facilities of Jet Aviation, Dubai. Aviation regulatory trainings are very specific and it is important to deliver them in a practical way which will benefit both the organisations' needs and understanding. The courses will be delivered by an aviation professional with over 40 years experience in Commercial Aviation Maintenance and Operations environment.
The aviation regulatory trainings cover 2 weeks starting on Sunday May 19 2013.
The program launches with a highly intensive 2 day Logistics and Stores Inspection Training, followed by 2 day Quality Auditing train the trainer and 1 day Human Factors from Maintenance Planning and CAMO staff course.
The second weeks starts with a combined 2 Day Fuel Tank Safety / EWIS Train the Trainer course followed by a 2 Day Implementing SMS in an MRO and Part 21 organisation course and finished with a 1 Day SMS Risk Assessment course on May 30th 2013.
Full Details are provided below:
Sun May 19 / 20 2013 Logistics and Stores Inspection Training
The EASA 145 / GCAA 145 Stores Management and Inspection System is an essential element of the 145 approval. It must be managed and staffed by trained and competent staff. This training is designed to cover all elements which are essential to the effective management and operation of a fully compliant store.
Wed May 21 / 22 2013 Quality Audit Train the Trainer
The Aviation Quality System should be at the heart of the operation, fully functioning within every department and element of the organization, as part of this organizational system, Internal part time auditors can provide a significant contribution to the effectiveness of the quality system. This 2 day highly practical course offered by Sofema Aviation Services is designed specifically to teach Training techniques to Quality Professionals to support them with the process of training internal auditors within their own organisations.
Thurs May 23 2013 Human Factors For Maintenance Planning and CAMO staff
The aim of the course is to give delegates a recurrent information about Human Factors. Human Factor is to be introduced as a mandatory requirement For Part M and CAMO staff. This training specifically focuses on the Human Factor issues which we experience within the Maintenance Planning, Reliability and Technical Departments.
Sun May 26 / 27 2013 Combined Fuel Tank Safety / EWIS Train the Trainer
This course aims to provide a comprehensive understanding of the requirement for effective FTS and EWIS Training and provides a thorough grounding in effective techniques to enable your nominated FTS/ EWIS trainer to deliver appropriate FTS and EWIS training within your organization. The course is highly practical and promotes best training practices.
Tues May 28 / 29 2013Implementing SMS in a MRO and Part 21 Organisation
An effective SMS is an essential tool to raise the understanding that the organization faces in respect of the various risks affecting the business. Each SMS workshop develops a full understanding of the current position, identifies the organization focus and considers a road map and time line to achieve the stated objective. The purpose of the workshop is to build this understanding into a range of opportunities which may be used to take the organization forward, by delivering outcomes, identifying roles and responsibilities and agreed timelines. An effective and proactive SMS should become the means not just to deliver safety within your organization but to introduce a systematic approach to identify hazards.
Fri May 30 2013 SMS Risk Assessment in an MRO
The core requirement for an SMS is an effective method of identifying and controlling risk, and an essential element of safety management is the process of risk assessment. During the course delegates will work through several examples with the emphasis on group work and discussion to evaluate the differences of opinion, which may come into risk assessment.
The cost of attending the 1-day training is 295 Euro. The cost of attending the 2-day training is 595 Euro.
The Managing Director of Sofema Aviation Services has been invited to deliver a guest presentation on the challenge of Developing SMS into a realistic and practical management system at UAE Gulf Civil Aviation Authority Safety Seminar on 4 March 2013. Mr Bentley will be presenting on "The Challenge of Developing SMS into a realistic and practical management system". State Aviation Enforcement Program, State Safety Program SSP, Developments and Requirements for Safety Performance of UAE Aviation Industry, Emirates Airlines SMS Implementation and Etihad Airways SMS Implementation are topics which will be covered during the event.
For additional details please email office(at)sassofia(dot)com