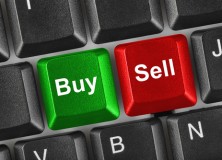 New York, NY (PRWEB) March 31, 2013
If so, the new Esalet.com may be the perfect avenue.
The site's platform is similar to that of other social networks in that it has the capabilities such as profile interaction notification, friend's request, private messaging and so forth. However, the main purpose of the site is to give its members an advantage they may not find any where else online as far as product setup and sales.
Esalet.com is equipped with an e-store, so members can go there to add retail products or personal items to sell. Whatever can be sold on Ebay or Amazon can pretty much be sold at Esalet. The only difference is........ there are no monthly or per transaction fees to pay, profits are free and clear.
Members/Sellers can also share ideas through the site blog and discussion forum, just another great way to network. An additional benefit about this site is....... if a product or item category is not listed, members/sellers can add the listing related to their product for sale. Now what other social network gives that much freedom and control to its members? A social network of this nature is ideal for entrepreneurs or anyone who wants to sell products online less the hassle of per transaction fees. For more information, please visit the website.