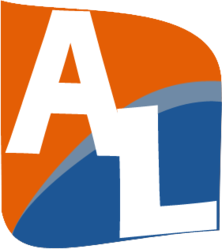 These simple tips should help anyone shopping for a mortgage get the best deal.
San Jose, CA (PRWEB) March 31, 2013
Shopping for the best California mortgage rate has always been the primary objective when borrowing a home loan, as it should be. The challenge with this strategy is that there is much misleading information released on the subject by various media.
Here are some tips to help get the best mortgage rate.
1. Bait and Switch Technique
Some lenders will advertise very low rates to make their phones ring. Often, the advertiser offers a ridiculously low mortgage interest rate, with the intent of using a "bait-and-switch" technique once the client is reeled in.
2. The Short Lock Period
The average borrower enters into a purchase contract to buy a home for at least 30 days. Pricing on an interest rate locked in for a 7-day period is of no use to most prospective home buyers. It simply isn't enough time to complete the transaction. While the billboard advertising or Internet banner ad may boast a terrific rate, the lock-in period is often not realistic in terms of providing enough time to negotiate a purchase contract and close the deal.
Be very careful when shopping for interest rates. When a rate is quoted, ask the lender what the lock duration is. And that lock duration allows enough time to complete the transaction.
Also, ask for the lender's lock extension policy. What happens if the lock expires and the loan hasn't closed? How much is the lock extension fees and who pays for it?
3. Comparing APR May Not Work All the Time
Another common marketing ploy that makes mortgage interest rates appear attractive is geared around the manner in which fees are presented. All lenders are required by law to state the real cost of the financing through the Annual Percentage Rate (APR) each time an interest rate is quoted in advertising. APR takes many of the fees associated with the loan into consideration, and it is usually listed in fine print as a disclaimer. Advertisers often list a low interest rate in large bold type, but the higher APR indicates in fine print that several points are being charged to get that rate.
While APR can be helpful in comparing rates seen in advertising, it is important for borrowers to know that mortgage lenders use different methods to calculate APR. Hence it is not an entirely fail safe method for comparing interest rates.
4. Are Points Included in the Quote or Not
Additionally, take into consideration that the interest rate is not the only important factor in obtaining financing. Another equally important question to answer is, "How long does the borrower need to borrow this money?" The length of time involved to borrow the money has a profound impact on whether or not one should pay upfront fees (points), and likewise has bearing on loan program selection.
5. Check on Lender's Expertise and Credibility
Consider the expertise and credibility of the mortgage lender. Google them to see if they have been covered favorably in media. Check their Yelp and Google+ rating and read clients' reviews. A large mortgage company consistently advertises lowest mortgage rates, but has almost 600 complaints with Better Business Bureau.
About Arcus Lending:
Arcus Lending (NMLS 3446) is a mortgage lender offering home purchase and refinance loans in the states of California, and Washigton. The company plans to expand its operations on the East Coast this summer by offering home loans to residents of those states.
More information about Arcus Lending can be found by calling at 855.644.5626, by emailing at info(at)arcuslending(dot)com or by vising their website at http://www.ArcusLending.com