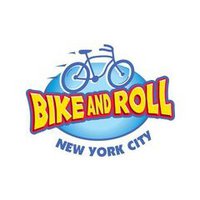 New York, NY (PRWEB) March 29, 2013
Bike and Roll New York City, the Big Apple's premier bike rental and bike tour company, announced today that several locations in Manhattan are open for the 2013 season, including Pier 84, Central Park at Columbus Circle and Tavern on the Green and Battery Park. Its other locations in West Harlem Piers Park, Riverside Park, East River Park, Brooklyn Bridge Park (Brooklyn) and Governors Island are scheduled to open in May.
At each location, Bike and Roll representatives ensure riders have the right customized equipment while recommending a self-guided or guided tour that fits with each rider's experience level. As New York City continues to grow into a thriving cycling Mecca with ridership up 58 percent since 2008 according to the New York City Department of Transportation, seeing the Big Apple on two wheels couldn't be any easier or greener.
"From the bright lights on Broadway and Times Square, to Central Park and the iconic Brooklyn Bridge, there's an itinerary for everyone that includes all the major sights and sounds of the world's greatest city," said Chris Wogas, President of Bike and Roll New York City. "Whether you're looking for a quick and easy leisurely ride, access to parts of the city underserved by mass transit or a car-free experience, we'll advise on how to make the most out of your day."
Over the course of the season now through early November, Bike and Roll will implement a variety of special promotions including Free Bike Mondays on Governors Island, 2-for-1 deals on Earth Day using the code "Earth 2013" and 2-for-1 deals on select summer days.
In addition, frequent cyclists can join Bike and Roll's membership program for just $9.99 per month, which allows for unlimited rentals without dealing with the hassles of storage or routine maintenance. All rentals come with necessary safety equipment, including bells, helmets and proper insurance. For more information on the membership program, available rentals, tours, hours of operation and locations, please visit http://www.bikenewyorkcity.com.
###