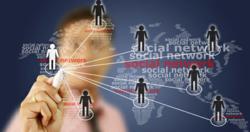 One of the most qualified pools of professionals in the state.
Washington, DC (PRWEB) March 30, 2013
Achieving sustainable business growth is dependent upon a multi-pronged approach. Finding and retaining new customers is only part and parcel of creating mutually beneficial partnerships with other companies as well as finding the most qualified employees available. HI-SBN recognizes the importance of these activities and is eager to assist its members find success in all aspects of their business growth strategies.
HI-SBN is now offering members the ability to link their e-commerce sites to the Hawaii State Business Network as well as the Hawaii State Certified Business Web Seal. Members can take advantage of the talented pool of professionals in HI-SBN through the Jobs Board. There is also a wealth of opportunities to network with companies through HI-SBN.
E-commerce Growth
As one of the most reliable and authoritative business organizations in the state, HI-SBN has millions of visitors and is willing to help direct this enormous market of potential customers to member websites. Members may now link their online vendor sites directly to HI-SBN which transfers HI-SBN's prestige and reliability. This enhanced image is further bolstered by the introduction of the Hawaii State Certified Business Web Seal. This Seal may be prominently displayed on member sites and has been proven to increase conversions.
Talent Recruitment
Employers seeking the best and brightest need only place a posting through the Job Boards on HI-SBN. HI-SBN supports one of the most qualified pools of professionals in the state. Members can post a temporary or permanent job opening on the forums, or they can identify potentially ideal employees through network listings. With a national network, HI-SBN offers thousands of candidates who can help a business reach the next level of success.
Strategic Partnerships
Identifying trustworthy partners from the local community can be a lengthy and daunting task, but with the assistance of HI-SBN, members can quickly find companies that share the same goals and needs. These mutually beneficial arrangements often begin by perusing the profiles of HI-SBN members or posting on the network forums. Once a potential partner has been found, members can even conduct transactions through HI-SBN.
About the Hawaii State Business Network
The Hawaii State Business Network (HI-SBN) is a career and business development program designed to promote job growth, commercial allure, and state-based networking. Through enabling its members with a variety of tools, lessons, expertise, and communication, it hopes to expand its members influence through forging of strategic alliances. Cooperating with other State Business Networks, HI-SBN enables its members to make the fullest use of its online platform to fuel connections within the Aloha state, as well as with other localities, states, and the rest of the nation.