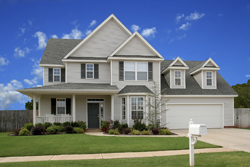 Shamokin, PA (PRWEB) March 31, 2013
Homeowners in the central Pennsylvania area may be living with a dangerous level of radon in their homes, but an expanding business is ready to keep people safe from this toxic gas. Miller Gas and Oil employees have just completed expert-level training and are ready to take care of all of the area's radon problems- a problem which kills more than 21,000 people every year.
A study by the Environmental Protection Agency (EPA) shows that homeowners in Pennsylvania have some of the highest risk in the nation when it comes to radon exposure. Radon is an invisible, odorless gas that comes from the natural radioactive breakdown of uranium in soil, rock and water. The danger occurs when high levels of radon become concentrated in a home. When radon is inhaled, radioactive particles become trapped in the lungs and decay, damaging lung cells. Radon is the leading cause of lung cancer among non-smokers.
In response to the growing number of radon problems in the state, owner Bill Miller decided it was the perfect time to expand Miller Gas and Oil to take care of radon problems. "We are already in the business of ensuring people are safe in their homes; eliminating dangerous radon gas is a natural extension of that," Miller said. "We are excited to be able to give homeowners some peace of mind and clean air to breathe."
Miller Gas and Oil offers a full range of radon services, from testing to see if a home has a high concentration of radon, to mitigating the radon with an aesthetically pleasing and affordable mitigation package.