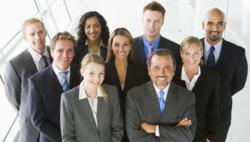 HI-SBN offers business owners valuable research and networking tools.
Washington, D.C. (PRWEB) March 30, 2013
Identifying and recruiting talented professionals can be a challenge. In addition to the risks of hiring an applicant without critical skills, there is always the potential for personal incompatibilities or loss of workers to other organizations. In order to minimize these risks and attract the ideal professionals to your enterprise, the Hawaii State Business Network is offering new tools for members.
HI-SBN offers business owners with a valuable research and networking tool, the job board. Job postings will be viewed by thousands of potential candidates, many of whom are among the most qualified in their profession. Because this board is only available to HI-SBN members, employers can easily access the profiles of potential candidates and determine which ones are the best fit for the position. The job board allows postings of temporary or permanent jobs, so employers can easily place an ad for a trial position and determine at a later date if they wish to convert it into a permanent one.
Mentor/Mentee Program
Employers who are eager to share their experiences and wisdom with the next generation of professionals can do so through the Mentor/Mentee Program. Developing these mutually beneficial relationships can help identify young workers with the potential to succeed. These young and ambitious professionals may be worthy candidates for the next opening at the company.
Even if a mentee is not a perfect fit for a job, developing relationships with younger workers helps tap a pool of potential recruits. Networking with younger workers provides insights into their career objectives and assists in tailoring management or marketing plans.
Scholarship Opportunities
One of the most important tools for young workers is an education at a premier college or university. By providing deserving young scholars with scholarships, HI-SBN is helping prepare them for the challenges of having careers. Members who wish to identify professionals with exceptional potential are advised to pay attention to these scholarship recipients. They possess the intellectual gifts, interpersonal skills and ambition to make a lasting mark on the business community.
About the Hawaii State Business Network
The Hawaii State Business Network (HI-SBN) is a career and business development program designed to promote job growth, commercial allure, and state-based networking. Through enabling its members with a variety of tools, lessons, expertise, and communication, it hopes to expand its members influence through forging of strategic alliances. Cooperating with other State Business Networks, HI-SBN enables its members to make the fullest use of its online platform to fuel connections within the Aloha state, as well as with other localities, states, and the rest of the nation.