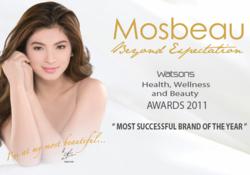 Jack Gindi of Flawless Beauty says"In skin care creams and products, placenta protein nourishes and rejuvenates the skin leaving it looking brighter, feeling younger and more healthy."
Asbury Park, NJ (PRWEB) March 30, 2013
Flawless Beauty & Skin now offers the Mosbeau Placenta White skin care line. These products will be available at their flagship location & spa in Monmouth County as well as online through their web store.
Placenta is recognized as extremely effective for immune & brain support in addition to its skin care, skin whitening and other beautifying effects. Placenta contains more than 128 different molecules including growth factors, bio-active cytokines, antibodies, amino acids, glycosaminoglycans, nucleic acids, vitamins and minerals. The placenta contains many complex nutrients and hormonal compounds that are not available anywhere else in nature or the laboratory.
In the United States, placenta is considered GRASE, "Generally Recognized As Safe and Effective." It has been used therapeutically and recommended in the United States since the 1930's. It is not only safe but also vigorously tested therapeutically for effectiveness. Quality control and quality assurance is guaranteed by dealing only with the world's leading and largest manufacturers.
Jack Gindi of Flawless Beauty says, "Placental protein is derived from a mammalian organ that connects the developing fetus to the uterine wall known as placenta. It is responsible for supplying the developing fetus with oxygen and nutrients. In skin care creams and products, placenta protein nourishes and rejuvenates the skin leaving it looking brighter, feeling younger and more healthy. It actively controls melanin production to whiten the skin's complexion thru influencing the activity of tyrosinase, a component of the naturally-occurring skin-darkening chemical melanin."
Mosbeau Japan is the No. 1 skin whitening, anti-aging & skin cell renewal brand among Filipinas. Mosbeau product are high quality, remarkably effective and specialized skin whitening and anti-aging products. Mosbeau has been giving fair skin through its Placenta-enriched products for the face and the body, as well as for slimming and overall wellness. Currently, it has more than 30 beauty products made available for all Asian women in Japan.
Placenta protein has been used for healthier, brighter skin for centuries in Japan. Throughout history, placenta extract has been known for its therapeutic benefits including skin care and skin whitening. It's said that even Cleopatra was aware of the beauty benefits of placenta extract and included it in the beauty regimen that kept her skin stunning, vibrant and youthful for many years. In ancient Greece, Hippocrates, known as the Father of Medicine, used placenta for therapeutic purposes. Ancient asian countries have historically recognized placenta's possible use for therapeutic purposes.
The products sold by Flawless Beauty and Skin containing placenta protein are thoroughly tested, used by our own staff and sold with the highest guarantee of safety and effectiveness.