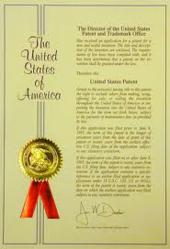 Our Company, as well as the patent industry, are evolving which makes the rebrand to Patently Brilliant essential to successfully communicate our strengths as an organization
Canonsburg, PA (PRWEB) March 31, 2013
Invention research and consulting company InventSAI is rebranding "Patently Brilliant" effective March 31, 2013.
"InventSAI" was originally chosen to reflect their core customers: Small-entity American Inventors. The America Invents Act of 2011 created a new entity of inventors, named "micro-entity" inventors, that more accurately describe the inventors that contact InventSAI. This new entity went into effect in March of 2013 making the InventSAI name far less relevant to their core business. The company has also made significant expansion into Canada, and has plans for the UK and Australia, so their business is not just about American inventors anymore either.
"Our Company, as well as the patent industry, are evolving which makes the rebrand to Patently Brilliant essential to successfully communicate our strengths as an organization," explains Neil Montgomery, VP of Sales & Marketing. "The Patently Brilliant name and logo was chosen to highlight the quality patent work we provide for inventors."
Patently Brilliant offers inventors affordable research services including a Patent Search with an Opinion of Patentability by a licensed patent practitioner, a Feasibility Analysis by a Registered Professional Engineer and a Marketing Overview performed by their marketing specialists. Depending on the results of the Research Report, Patently Brilliant may coordinate Patent and/ or Marketing Services for the inventor. The Patently Brilliant rebrand will also include extra services and features that previously were not being offered including a Customer Satisfaction Promise.
"This is more than changing the name on the letterhead and our front door," says founder Robert Montgomery. "Our Customer Service Promise will instill the same confidence to our clients that we already have in our Patently Brilliant team."
About Patently Brilliant
Patently Brilliant, part of the Montgomery IP Associates Group, is a veteran invention consulting firm focused on assisting small businesses, individual inventors, and entrepreneurs. With access to a patent and engineering law firm, Montgomery Patent & Design, and full service marketing agency, ForSalebyInventor.com, Patently Brilliant is uniquely positioned to help inventors in all stages of bringing invention ideas to life. Inventors can find assistance whether they need help protecting their idea with a patent, developing their idea with engineering, and/ or marketing their idea to get it on store shelves.