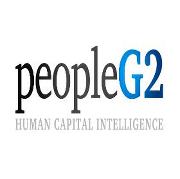 (PRWEB) March 31, 2013
PeopleG2 is pleased to announce the creation of a mobile website which will provide easy website access from any mobile device. This mobile website will allow visitors the opportunity to locate PeopleG2 and learn about the company in a fast and efficient mobile format, rather than having to wait for the full website to load onto their device. The mobile version offers all the same information as the main website in an easy to navigate format.
PeopleG2 recognizes that time is valuable for the HR personnel that utilize their services. Users of the employment screening solutions offered by peopleG2 will have the ability to access their accounts, view results and track employment screenings that are in progress. The site, m.peopleg2.com, was created with the client in mind, recognizing that decision makers need the flexibility of accessing vital background check results from their mobile device in a quick and efficient manner if they are unable to be at a computer. PeopleG2 continues to create innovative ways to help their clients manage the background check portion of the hiring process.
Founded in 2001, PeopleG2 is one of the top human capital due diligence service provider firms in North America, leveraging proprietary processes and tools to serve clients' risk management needs and support their most strategic people-related decisions.
Drawing on military intelligence-gathering term "G2," PeopleG2 proactively and systematically conducts discovery on both the potential sources of value and potential concerns that accompany human capital assets. The company has consistently set itself apart from the industry's highly commoditized, excessively automated background check service providers by focusing on each customer's unique business needs and being a very flexible, hands-on provider.
PeopleG2 offers proven, scalable, high-impact and legally defensible business solutions for employers/human resources departments, executive leadership teams, business investors, corporate restructuring and merger-and-acquisition architects and even property owners. Clients include a world leader in workforce solutions, a premier quick-serve restaurant brand, franchisor of the world's largest residential real estate sales organization, major health care providers and many other world-class organizations.
Innovation is the lifeblood of our company, and our mission is to lead with innovative services and solutions in a way that always generate sustainable business value for customers. PeopleG2 is intentionally countering the "commoditization and end-to-end automation trend" which dominate this industry, a trend we see as not in the customer's best interests and actually fraught with risk. We believe that human judgment, critical thinking, deep knowledge of the customer's needs and real human conversations are all essential parts of the business value equation in this industry.