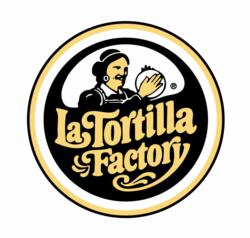 ¡Magnifico! Just in time for Cinco de Mayo and their Cinco de Savings tortilla promotion, La Tortilla Factory announces a zany, new Facebook photo contest, "Cinco de Mustache".
Santa Rosa, CA (PRWEB) March 30, 2013
¡Magnifico! Just in time for Cinco de Mayo and their Cinco de Savings tortilla promotion, La Tortilla Factory announces a zany, new Facebook photo contest, "Cinco de Mustache".
Beginning on April 1, fun lovers--mustachio-ed or not--should visit La Tortilla Factory's Facebook page and upload a photo of themselves sporting their best mustache. No mustache? ¡No problema! Do your tastes run to the delicately Dali-esque, or are you more the full beard freestyle type? Whatever your style, grow it, glue it, tape it, or paint it on—anything goes. An up-to-date Facebook gallery of mustache photos will inspire you to artistic greatness.
"Cinco de Mustache" fans and contestants are encouraged to check back between April 15-25 to vote for their favorite mustache from among the cinco semi-finalists. The winner will be announced on April 26 and prizes will be delivered in time for the Cinco de Mayo festivities.
The grand prize winner will receive a Cinco De Mayo Party Package including:

Free La Tortilla Factory tortillas
1 Margaritaville Bahamas™ Frozen-Concoction Maker®
I ♥ Beef Gift Basket – including a grill set, aprons, t-shirts and other goodies
Colorful party decorations for a "Cinco de Mustache" party including fake mustaches, of course!
To get you in the mood for all this mustachio-ed madness, why not take a bite out of this Cinco de Mayo recipe? Mini Steak Tacos, courtesy of La Tortilla Factory and The Beef Checkoff, are a grande idea, whether you're celebrating Cinco de Mayo or just enjoying a hearty, healthy meal with your family and friends.
These tiny tacos are made with authentic Hand Made Style Corn Tortillas packed with 14 grams of whole grain, 90 calories per tortilla and no trans fats. A 3-ounce serving of lean beef has about 150 calories, about half the Daily Value for protein, and 10 essential nutrients needed for a healthy, active lifestyle.
Mini Steak Tacos with Spicy Pico De Gallo
Recipe courtesy of The Beef Checkoff
Makes 12 servings
1-1/2 pounds beef shoulder top blade (flat iron) steaks
12 La Tortilla Factory Hand Made Style Tortillas
Spicy Pico de Gallo (recipe follows)
8 ounces shredded Mexican cheese blend
Marinade:
1/2 cup prepared Italian dressing
1/4 cup lime juice
1 tablespoon honey
1-1/2 teaspoons ground cumin
1 teaspoon chili powder
Cut beef steaks lengthwise in half, then crosswise into 1/4-inch strips; set aside. Combine marinade ingredients in medium bowl. Place beef and marinade in food-safe plastic bag. Close bag securely and marinate in refrigerator 30 minutes. Remove beef from marinade; discard marinade. Heat pan over medium heat until hot. Add 1/2 of beef; stir-fry 1 to 2 minutes or until outside surface of beef is no longer pink. (Do not overcook.) Repeat with remaining beef. Evenly divide beef strips over tortillas. Top with 1 tablespoon Spicy Pico de Gallo and 1 tablespoon cheese.
Spicy Pico de Gallo: Combine 1-1/2 cups chopped tomato, 1/2 cup finely chopped onion, 1/4 cup chopped fresh cilantro and 1 tablespoon minced jalapeño pepper in large bowl. Stir in 1/4 cup hot picante sauce or salsa and 1 tablespoon fresh lime juice. Cover; refrigerate 1 hour to let flavors blend.
Nutrition information per serving: 210 calories; 9 g fat; 14 g carbohydrate; 20 g protein.
About La Tortilla Factory
Founded in 1977 by Jose and Mary Tamayo, La Tortilla Factory is an innovative family company now under the leadership of the third generation of the Tamayo Family. With great taste as a core value and creativity a guiding inspiration, La Tortilla Factory set in motion a national shift in eating habits early on by creating healthier, better tasting premium products. In 1991 they debuted the first fat free flour tortillas in the world, and, five years later, the first low carb/low fat tortillas. They were the first to bring to market gluten free tortillas, extra virgin olive oil wraps, fiber and flax corn tortillas, and mini wraps.
La Tortilla Factory has transformed the simple tortilla into an icon of good living, and a better-for-you, easier way to eat anything.
La Tortilla Factory partnered with a nationally known digital marketing agency Zenergy Works to design and launch the interactive Facebook promotion.
###