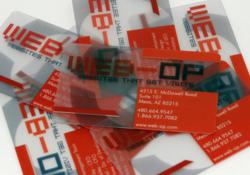 To begin the "incubation process", Web-Op focuses on designing and developing the ideal website for their clients.
Phoenix, AZ (PRWEB) March 31, 2013
Since the announcement, the internet marketing firm, Web-Op, is currently "incubating" multiple client's, including the interior design and remodel company Classy Closets as well as the supplement company Creative Concept Labs. They are also detailing their process and current projects on their website. A live progress bar allows potential clients to see what the incubation program is actually doing for other companies. The program is a ninety-day service intended to launch, revitalize or increase online business.
To begin the "incubation process", Web-Op focuses on designing and developing the ideal website for their clients. Effective design sells, and the company's experience testing and researching effective designs over the past decade has led Web-Op to create a design that converts and is aesthetically pleasing.
Development is another crucial focus of Web-Op's Incubation. The aim is to get the design and marketing messages coded and functional across all browsers and all platforms. Everything must look and perform flawlessly the moment the site goes live.
Another portion of the Incubation program focuses on refreshing content, creating stronger calls to action on-site, refining the "shopping cart" if necessary, and improving the overall usability of the website. Through this process the marketing strategy will be refined and every aspect of the site will be focused on conversion.
While in Incubation, companies will receive marketing benefits via press releases, link building, and paid advertising campaigns. Finally, when the ninety-day period has passed, results are given to the client through google analytics, and webmaster tools, displaying all increases in web page traffic. They will also display the performance of individual pages, checkout funnels and conversion rates.
In an interview about the launch of the incubation program, marketing associate Ryan U. stated, "We are excited about the new incubation program, and many companies are already taking advantage." Later, speaking of their website, Ryan continued, "We wanted to demonstrate our process with the utmost transparency, so we included features like the progress bar and the timeline progress examples."
As part of the Incubation process, Web-Op also provides product labeling, video production and call center services. Handling everything in house creates a synergistic approach that maintains quality in both product development and customer service. The goal is to maximize revenue for each client that enters the program and according to the company, the results have exceeded expectations.
For more information visit http://web-op.com/incubation/