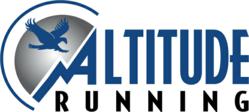 Fort Collins, CO (PRWEB) March 29, 2013
Last March, Altitude Running took over the Foot of the Rockies running store in Fort Collins, Colorado. The past year has been a busy one for the store including a major renovation of the store itself, the addition of an online store, and tons of new merchandise. Over the last twelve months, Altitude Running has brought in new shoe brands such as Hoka One One and On, in addition to new accessory brands like 2XU and Zoot.
The staff at Altitude will still get each customer on the treadmill to analyze gait and foot strike in order to get a better idea of the best shoe for the customer.
Stop by the store if you're in Fort Collins, or check us out online or on facebook.