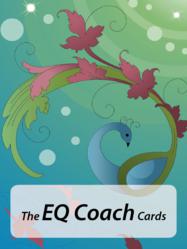 Wonderful program that leaves you with the knowledge tools that will impact people's lives.
- Ian Broom, MD, BDC International
San Francisco, CA (PRWEB) March 30, 2013
Ideally coaching supports clients to create positive change - but change doesn't happen just from "knowing." Emotions are a key driver for professional and personal transformation. The CEQ equips professionals with a powerful emotional intelligence assessment (the SEI) and the Six Seconds Change MAP as a roadmap for structuring a transformational coaching process fuelled by EQ.
The Coaching EQ Certification will be held next in Dubai (UAE) in April and then in Minnesota (US) in May. For details and schedule please see the emotional intelligence certification training calendar.
A complete toolset to measure and develop the key drivers of performance, the SEI assessments support professionals get better results on the "people-side." Unlike other psychometric tools which provide an abstract diagnosis, the Six Seconds Emotional Intelligence Test provides practical feedback and a process for action. Created by world leaders in emotional intelligence development, these tools are statistically rigorous, highly practical, and with a global view - which is why they're chosen by leading organizations including FedEx, HSBC, Emaar Hospitality, the US Navy, Pfizer, and Microsoft.
The course equips professionals who use coaching practices to deepen and strengthen their work as a transformational process by leveraging emotional intelligence. Participants learn the Six Seconds framework to use EQ and the Change MAP to structure coaching as a pathway to positive change. This program is not "how to coach," rather, it's "how to super-charge coaching" with an incredible model and toolset.
Established in 1997, Six Seconds is the most extensive organization of its kind in the world, led by an amazing team of change agents in 11 countries, and supporting over 6000 practitioners in over 75 nations. Six Seconds offers transformational learning and development programs, scientifically validated assessments, and effective consulting processes to increase the people-side of performance -- all grounded in current neuroscience.
With a 15-year track-record, Six Seconds serves a range of clients from medium and large enterprise (e.g, FedEx, HSBC, Rotana) to government and NGO (e.g., US Navy, UN), to schools and communities around the globe. Results include faster change, increased engagement, stronger leadership, and greater social responsibility.
Six Seconds' experts apply the science of emotional intelligence to improve almost every aspect of human endeavour. From schools where children love to learn, to corporations where people thrive, to prevention programs saving lives, Six Seconds' solutions are life-changing – and empower people to take ownership of a positive future.