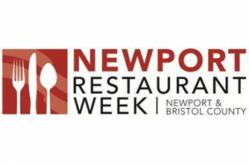 Newport, RI (PRWEB) March 30, 2013
Discover Newport has announced that Newport Restaurant Week for Spring of 2013 will take place from April 5, 2013 until April 14, 2013.
Newport Restaurant Week is a bi-annual event where participating dining establishments throughout Newport and Bristol Counties offer prix fixe menus for a significant savings. Diners can enjoy a three-course lunch for just $16, or a three-course dinner for $30.
This year, more than 50 restaurants will be participating in Spring Restaurant Week, offering everything from a casual seafood lunch to a romantic French dinner. With the prix fixe menus in place, residents and visitors alike will have the chance to dine at fine restaurants they may not otherwise have tried.
In addition to discounted fine dining, the ten-day long event also features culinary activities such as cooking classes, wine-tastings, culinary tours and more. Out-of-town culinary enthusiasts can take advantage of value-added lodging packages at participating hotels and inns. A list of Newport and Bristol County accommodations, events and restaurants can be found on the Newport Restaurant Week website.
ABOUT NEWPORT RESTAURANT WEEK:
Newport Restaurant Week was established in 2006 as an annual event to allow visitors and residents of Newport and Bristol Counties to enjoy local cuisine at an affordable price. Since 2008, two Newport Restaurant Weeks are hosted each year: one in the spring and another in the fall. Sponsors of the Spring 2013 Restaurant Week include Brancott Estate Wines, Jameson Irish Whiskey, Samuel Adams; the Boston Beer Company, OpenTable.com, and Newport Mansions Wine & Food Festival. For more information, including a list of participating establishments, please visit DiscoverNewportRestaurantWeek.org.