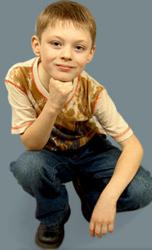 Los Angeles, CA (PRWEB) March 31, 2013
Children Activities, a website that lists and promotes a wide variety of children's activities and games recently announced a major push into the world of social media. The site recently created a presence on Facebook, Twitter and RSS feed. According to a site spokesperson, the move to social media was a natural fit since the majority of visitors to the site have a presence on these social media platforms and it is important to also have a presence to most effectively communicate with the people who need the information the site offers.
With this new presence on social media, the founders of the site can better inform their followers of the latest and most engaging activities and events. Social media, when used correctly can be a great addition to any website, enhancing the mission of the site and giving fans more ways to stay in contact.
Children Activities was founded to help parents find great activities for their kids and to show them how important it is for kids to have fun and maybe even learn something in the process. The website can best be described as an informational site and it lets visitors search by activity, by game or by toy. One aspect of the site that is different from similar sites is the way the activities are divided by season. Parents can quickly find fun activities for their children that work best in spring, summer, fall or winter. They can also search by program and find activities designed specifically for parties, music, science, art, holidays and many more. The site is also somewhat interactive in that visitors can email the site administrator activity ideas that are then incorporated into the site.
To learn more visit the website at http://www.childrenactivities.org/ or email support(at)childrenactivities(dot)org to submit a question or submit an activity idea.