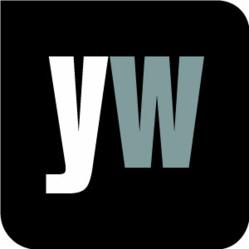 Many people would love to feel healthy and enjoy greater levels of wellbeing.
London, UK (PRWEB UK) 31 March 2013
With British society increasingly turning away from traditional religions, but still not comfortable with the hopelessness and purposeless that atheism has to offer, a new trend of Spiritualism has emerged. Therefore, Yourwellness Magazine turned to Gill Potter, author of 7 Steps to Living Your Mission Successfully and new book Sacred Paths Entwined, to find the reason behind this trend, and how it may be possible to access inner spirituality.
For Gill, who works with clients worldwide using astrology and archetypes to know more about their life path and purpose, "Many people would love to feel healthy and enjoy greater levels of wellbeing. Clients often tell me their life isn't moving in the desired direction and they are searching for new answers. It was something I wrestled with, too, for many years – so I know the cost of poor health!" Gill explained to Yourwellness Magazine that certain internal mental and emotional processes block people from better health and sense of purpose.
Gill also outlined the six main essential keys for getting spirituality on the right track:
1. Control of thoughts. A person who learns about their thought patterns can get to the point where they can control them, and stay on one thought without others interrupting.
2. Control of actions. Resolving to do something from one's own initiative can help a person achieve a higher life.
3. Equanimity. Become steadfast and even-tempered rather than rocking back and forth over several emotions.
4. Understand every being. Look for beauty and wonder in everything, because it can be found.
5. Complete openness. Don't judge things by previous knowledge but develop the ability to listen to something new.
6. Inner harmony. With the other five keys, inner harmony will be the result.
Sacred Paths Entwined, (Ecademy Press) is available on Amazon.
For more information, visit the gateway to living well at http://www.yourwellness.com