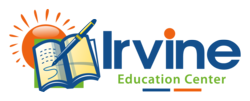 We Care About Your Education!
Irvine, CA (PRWEB) March 29, 2013
March 26, 2013 – The Orange County, California multiple purpose English language school, Irvine Education Center, and the premier website design team, Dynamo Web Solutions, have teamed up to create the institution's new, official client website, which launches publically in April 2013.
Matt Zamani, lead designer of Dynamo Web Solutions, and the Irvine Education Center team have developed a simple and efficient website for clients and English language students. "I worked closely with IEC's teaching staff and administration to create easy-to-use site pages that students can access who speak English as a second language," says Zamani. He also generates special search engine-friendly key phrases that are integrated into site text to bring traffic to the site. "Students who speak French or Farsi as a first language will be able to enter simple terms to get them to IEC's site quickly and easily from whatever search engine they utilize."
The website features several menu items and information about many of the services and classes that IEC offers. These include a Home overview page, an About the school page, a Class Schedule page, a detailed Courses page, a Mission Statement page and a Contact Us page. Clients or students can also use the Site Search field to find more detailed information available on the site.
Dynamo Web Solutions predicts that the site will be a hit with students in the region and help to provide a paradigm for other English language school sites.
Irvine Education Center is a multiple purpose language school based in Irvine, California that teaches English and several additional languages to adult students quickly and effectively. It is the goal of IEC to enable their students to engage in conversational English and correct American Idiomatic English. IEC also provides TOEFL examination education and other specialized English needs.
The Irvine Education Center staff is available for both mainstream national and regional online, print, radio and television interviews. Images and information about Irvine Education Center are available on: http://www.irvineeducationcenter.net
Contact:
Irvine Education Center
18021 Sky Park Circle, Suite # G2
Irvine, CA 92614
Tel : 949-757-0012
Tel : 949-336-0047
Fax : 949-417-1469
admissions(at)irvineeducationcenter(dot)net
http://www.irvineeducationcenter.net