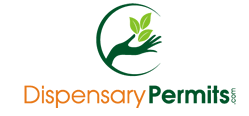 "DispensaryPermits.com is assisting a limited number of clients apply for and obtain Massachusetts' Medical Marijuana Dispensary Licenses."
Boston, MA (PRWEB) March 30, 2013
On Friday the Massachusetts Department of Public Health (DPH) released draft regulations for the Commonwealth's medical marijuana program. DispensaryPermits.com, a Boston-based office with a team of expert medical marijuana consultants, is assisting entrepreneurs navigate through what it considers the most comprehensive set of medical marijuana regulations published by any state to date.
"First and foremost, the release of the draft regulations is a positive sign that the DPH is committed to implementing the medical marijuana law approved by voters and is moving the program forward" says Jig Patel, a representative from DispensaryPermits.com. "The draft regulations are the most comprehensive set of rules we have seen from any state to date- so it is apparent that the DPH is putting a lot of thought into this."
Under the current draft regulations, applicants interested in operating a Medical Marijuana Treatment Center (MMTC) must be a not-for-profit entity organized in Massachusetts and have at least $500,000 deposited into an escrow account to ensure the organization has sufficient resources to operate. The DPH will invite qualifying applicants to proceed to a "Phase 2" application process where organizations must provide a non-refundable application fee, evidence of a secured location, a list of persons or entities having 5% or more ownership interest and a comprehensive set of dispensary business plans.
Phase 2 applicants must also submit a detailed dispensary operations plan, security plan, inventory and quality control plan, staffing plan, record-keeping plan, patient education plan, market analysis and much more.
"Requiring such comprehensive dispensary business plans arguably leads to more qualified and forward-thinking organizations receiving dispensary licenses," says Zeta Ceti, a consultant for DispensaryPermits.com. "More qualified dispensary license winners ultimately leads to a better medical marijuana production and distribution system for the benefit of registered patients and all community stakeholders."
DispensaryPermits.com is assisting a limited number of individuals and organizations with preparing their dispensary business plans and applications to meet the Commonwealth's medical marijuana regulations, as may be amended. DispensaryPermits.com has assisted other successful applicants obtain dispensary licenses in other medical marijuana states throughout the country. The company is offering free consultations from their Boston location inside of the Prudential Center to any individuals or organizations interested in applying for a dispensary license in Massachusetts.
"The real goal is for Massachusetts' medical marijuana program to be as successful as possible in order for qualified patients to receive safe access to their medicine," says Jig Patel. "To that end, we are committed to helping the industry move forward and assisting the most qualified dispensary applicants to receive permits."
For more information please visit http://www.DispensaryPermits.com or call 857-453-6586 to schedule a free consultation.