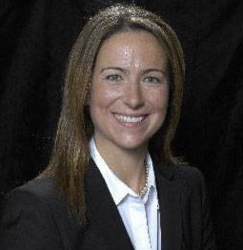 Chattanooga, TN (PRWEB) March 30, 2013
Friday March 29, 2013 Total Health Chiropractic 529 North Market Street, Chattanooga, TN 37405 now expanding to 7 locations directions can be found on http://www.chattanoogachiropractor.com.
Total Health Chiropractic now offers the widest number of choices for chiropractic health as Dr, Kathryn E. Haynes explains Total Health Chiropractic now operates seven offices that all give complete coverage of the Chattanooga area.
With this announcement and the opening of a seventh chiropractic office in the Chattanooga area, Total Health Chiropractic is the largest chiropractic group in Chattanooga.
Dr. Haynes, a chiropractor in Chattanooga says, in opening their many facilities, Total Health Chiropractic believes chiropractic should be widely available. Their clinics also include a variety of natural medicine. With their extensive staff, Dr. Haynes believes that pain should never be considered part of life. Her offices includes sites that range from downtown Chattanooga to the surrounding suburbs. Her offices offer a variety of natural procedures and medicine, as well as the manipulation of the spine back into its normal position which helps relieve pain.
Dr. Haynes says Total Health Chiropractic not only manipulates the spine but also the hips and pelvic girdle back into proper alignment. Arm and shoulder alignment are considered as well. This manipulation means lower reliance on painkillers.
Dr. Haynes is so certain that chiropractic and natural medical therapies work that she offers free $150 consultation for free, just by filling out the information on this website, http://www.chattanoogachiropractor.com.
About Total Health Chiropractic: http://www.chattanoogachiropractic.com, provides coverage throughout greater Metropolitan Chattanooga, TN. For further information, contact khaynes3(at)hotmail(dot)com or 423-822-8511.