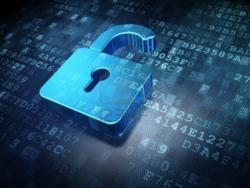 Web HSP has been able to earn a significant share of the small business online community and integrated WordPress into many facets of it's business
San Francisco, CA (PRWEB) March 29, 2013
The staff and management working at Web HSP agree, that WordPress has evolved into a tool now synonymous with blogging and enhanced primarily by its open source, user friendly interface. Web HSP has been able to earn a significant share of the small business online community and integrated WordPress into many facets of it's business in order to simplify the creation and publication of websites of all shapes and sizes and demands, and is not offering (3) unique hosting plans to accommodate WordPress enthusiasts around the globe.
In order to get the best from WordPress hosting, the team at Web HSP understands that the customer should demand the best from a web hosting service and understand how it works – essentially without a good web hosting service, all your hard work put in on designing a business solution will be for nothing.
Web HSP now gives their clients all the space, platform and domain name they need to build a strong online presence. This space can be rented in installments and typically includes firewall protection, email services and domain registration. Once you're setup with this, you're left with the unenviable task of choosing between the different types of WordPress hosting that Web HSP provides to their customers in in North America
Web HSP WordPress Hosting Packages:
WordPress Business Hosting
This service has increased technical support and also has fewer accounts being run on the server.
Shared WordPress Hosting
This is without a doubt, the most common of the WordPress hosting options because of its low price. Perfect for beginners, this hosting option is also less expensive than the alternatives.
WordPress VPS Hosting
Regarded for being an extremely secure shared hosting account, this package is still priced reasonably, with nonexistent hardware issues and ensures the user has full control, making it very similar to a private server.
For more information about the range of hosting and website design services now being offered by Web HSP, please visit http://www.webhsp.com or simply call 1-866-577-1442