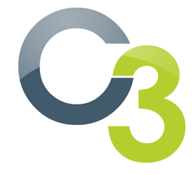 The technology is easy to use and allows us to control our call services at a very granular level
Hull (PRWEB UK) 30 March 2013
For almost two decades Hull University has managed inbound calls using the C3 Apcentia platform with integrated voicemail and Narrator – C3's Windows-based graphical design tool for automated call processing development.
"We've worked with C3 for a long time and have always found the team to be hands on, friendly and helpful," said Sally Campbell, Assistant Director Services and Administration. "The technology is easy to use and allows us to control our call services at a very granular level, ensuring that call flow is managed in the most effective way possible."
The Apcentia platform is switch agnostic and supports both TDM and SIP so the university can provide its users with a leading-edge communication solution, regardless of IP migration schedule, or core network supplier.
Catering to a largely young customer base, the University of Hull - like many other universities - is very aware that traditional telephony is not the preferred communication method for most modern
students. This generation has grown up with the internet and simply expects to reach organisations via email, social networks, IM and SMS. Organisations that rely on voice alone will look increasingly irrelevant to this generation.
In response to this, C3 has recently developed a converged platform that supports multiple communication channels, including voice, web and text, and presents messages from these sources to agents via one single interface. The solution, which integrates with most third party CRM systems and any existing C3 technology, gives organisations complete control over their communication management; streamlining potential peaks in activity across multiple channels (e.g. Clearing) and enabling agents to respond to enquiries systematically.
C3 has over two decades experience in the university sector, with unified communications installations at sites across the UK. Their platforms have been proven at both Cambridge and Oxford, plus several other institutions including University of Hull and Sheffield Hall.