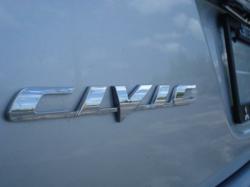 Los Angeles, CA (PRWEB) March 29, 2013
For most automakers, baby boomers are the proverbial 800-pound gorilla that still drives the industry, the biggest buying group in terms of raw vehicle sales and, in particular, the generation spending the most for each of the cars they buy.
Unitedautoexchange.com this week has re-designed their site being mindful that many of their consumers would be less computer savvy given the age bracket. They added larger icons and easy to decipher car listings rather than clutter web pages with convoluted options. Representatives of United Auto Exchange state this is a major reason for their popularity among consumers 40 and up.
"We simply have a very user friendly platform compared to other car sites. Most of our customers are in the middle ages of life so they can appreciate the ease of use" stated Michael Quinones CEO of Unitedautoexchange.com
But manufacturers are preparing for the arrival of a new group that could soon not only outnumber the boomers but also demand some big changes in the type and size of vehicles the industry produces. Generation Y, also known as the millennials, offer both tantalizing opportunities and major challenges, according to executives at this year's New York International Auto Show.
Millennials are becoming "the new face" of American auto buyers, asserted Jim Farley, Ford Motor Co.'s global sales and marketing chief, during his keynote speech at the auto show. "And we'll be surprised," he added, "by what they choose."
According to U.S. Census Bureau data, there are more than 80 million American consumers approaching age 30, which means that each year millions more are moving into the new vehicle buying demographic. Indeed, according to the recent "Gen Y in the Driver's Seat" study by consulting firm Deloitte, they already represent about 40 percent of the nation's potential car buying population – though they are still well outnumbered by boomers when it comes to the number of new vehicles sold each year.