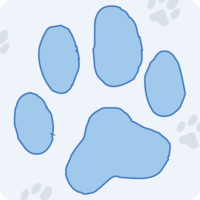 Connecting pets and their people
New York, New York (PRWEB) March 30, 2013
A new networking site is here for the convenience of pet-owners and animal lovers. Pet Kept Secrets is an all-in-one site that has everything pet-related covered for all walks of life. From start to finish pet-ownership just got simplified. No more page jumping or opening up several different search browsers, on Pet Kept Secrets users can search for local vets, find dog trainers, book pet-friendly hotels, find local dog parks and contact boarding kennels and day cares all from the same site. The site also has a breeder and adoption center registry to search for cats and dogs for adoption, puppies for sale, kittens for sale or to locate any other type of desired pet.
Pet Kept Secrets also offers several other useful resources for every pet enthusiast. Users can watch live-streaming full HD training videos to learn easy ways to train pets. Users can also access the Pet Kept Secrets blog to read up on news and pet ownership tips written by pet professionals. The social network allows users to connect with friends and search for new people and pets to interact with. Search results can be refined by pet type, breed, gender, temperament, size and whether or not animals have been spayed or neutered to ensure the perfect pet mate is found. Users can also narrow their search results by owner age, gender and location to ensure that both owners and pets have something in common. The social network is another useful tool that is unique to Pet Kept Secrets. The secret is out, and that's something to wag your tail about!
About Us: Pet Kept Secrets is owned and operated by a retired member of the FDNY that manned one of the first trucks to enter the World Trade Center during 9/11. The idea was created in North Carolina by an animal-loving family man that has been surrounded by pets his whole life.