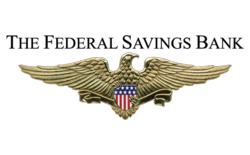 76 percent of Generation Y and 74 percent of Generation X respondents reported they would prefer to have a basement in their homes
Chicago, IL (PRWEB) March 30, 2013
As young Americans start their search for a home this spring, The Federal Savings Bank is announcing to sellers that they shouldn't be surprised if the first room they're asked about is the basement. According to a recent study, young Americans in colder climates reported they prefer to have a basement in a home they are looking to purchase.
The study was conducted by the National Association of Home Builders. The "What Home Buyers Really Want" study showed 76 percent of Generation Y and 74 percent of Generation X respondents reported they would prefer to have a basement in their homes, according to Jim Costello, president of Superior Walls of America.
Costello added that when comparing those statistics to that of baby boomers and seniors, there is a significant drop off, with 63 percent of baby boomers reporting they preferred a basement and 54 percent of senior revealing this preference.
"I believe we can surmise from these results that younger home buyers are looking for added living space and easily-accessible storage areas in the homes they purchase, whereas older home buyers may be ready to 'trim back' on their living space and also prefer one-level dwellings," said Costello.
Homeowners becoming more energy efficient
First-time homebuyers looking for more energy-efficient options when buying a home might also have a preference for more modern amenities and great insulation, which could pay off in the long run. Energy-efficient products have become more popular over the years as homeowners look to be more financially responsible and save money on utility costs.
For first-time homebuyers that are still looking at homes but have yet to place a bid, The Federal Savings Bank encourages them to get pre-approved for a mortgage. Interest rates are at decade lows and property values remain attractive despite increasing at a healthy rate. To get started on a mortgage application visit; TheFederalSavingsBank.com