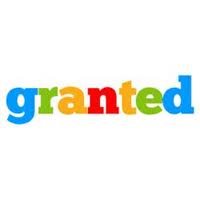 The recovering housing market has been responsible for triggering substantial job gains in sectors outside of the traditionally-impacted markets.
Pasadena, CA (PRWEB) March 31, 2013
Building permits, housing starts, and housing completions all rose in February, according to residential construction data by the U.S. Department of Commerce. Employment data on Granted.com indicated that the resulting job growth has not been limited to construction and manufacturing, but includes a hiring spike in housing-related sectors like finance, accounting, and legal services.
Residential construction continued at a break-neck pace in February, based on newly released residential construction statistics by the Department of Commerce. The report is released monthly and measures three key numbers: building permits, housing starts, and housing completions. Building permits for private-owned housing units was at a seasonally adjusted rate of 946,000 in February, a 4.6 percent increase above the previous month. This represents an astonishing 33.8 percent growth from February 2012's numbers. Housing starts and housing completions grew 0.8 percent and 0.6 percent, respectively, over January 2013. Compared to the housing market just a year ago, the difference is in double-digit numbers. Housing starts in February were 27.7 percent above the previous year; housing completions were at 24.3 percent above the 2012 statistic.
The recovering housing market has been responsible for triggering substantial job gains in sectors outside of the traditionally-impacted markets. Plenty of construction companies and realtors have seen increased demand in their services, but employment has also expanded into industries like the much-beleaguered legal industry. While most prospective home buyers typically hire a real estate agent or broker to handle the sale, for more complicated purchases, the expertise of an attorney with a real estate finance background may be warranted. Home sales involving foreclosure or short-sale often require expedited or short-term finance options that go beyond the knowledge of a typical real estate agent.
Granted.com, a leading job search website, has seen a rise in housing-related openings. As of the time that this press release was written, the site listed nearly 300 openings for real estate attorneys and nearly 200 openings that required real estate finance experience. The demand for legal services extended to paralegal and support staff as well, with nearly 250 openings for real estate paralegals. In the accounting and finance sector, Granted found significant demand for real estate financial analysts, especially those with experience in debt and equity financings and joint ventures.
"When most people think of the jobs being created by a stronger housing market, they usually think of the obvious ones," said Harrison Barnes, CEO of Granted.com. "Construction and manufacturing companies, real estate brokers – those are the people and businesses we automatically think of as directly benefiting. But the process of building, buying, and selling a home is a multi-faceted process that involves many key players. The housing market is creating jobs for real estate attorneys and those with experience in finance, mergers, acquisitions, and sales."
About Granted
Granted.com is a job search site based in Pasadena, CA. It is a part of the Employment Research Institute and owned by A. Harrison Barnes.