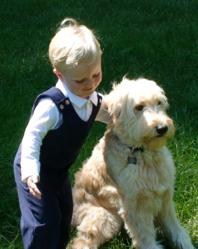 Rockville, MD (PRWEB) March 31, 2013
Ollie & Bess is proud to have Chelsea Johnson join the team selling their traditional infant & children's clothing. Chelsea was a buyer and manager for several Children's Boutiques and brings a unique experience in helping buyers choose the right offerings for their stores. Chelsea Johnson has been a buyer in the children's wear industry for 6 years and in the last year started Chelsea & Company to be the premier wholesale provider of children's wear to Children's and Gift Stores in the Southern US. Chelsea will serve as the Southern Sales Representative for wholesale accounts in Georgia, Florida, Alabama, Tennessee and Mississippi.
Ollie & Bess will be shown in the Chelsea & Company showroom, at the America'sMart Children's World in Atlanta, GA. The Fall 2013 line is now available to preview.
About Chelsea & Company
Chelsea Johnson decided after years of being a premier buyer and manager in the children's clothing industry to become a sales Representative and opened Chelsea & Company in 2012.
Chelsea & Company
Atlanta Americasmart, Building3
Showroom 13E 327A
250 Spring Street
Atlanta, GA 30303
About Ollie & Bess
Ollie & Bess was founded by Susan Grimberg, after having a difficult time finding high quality traditional children's clothing for her own kids she decided to create her own. Ollie & Bess offers classic children's clothing with a preppy feel for both boys and girls in Newborn sizing thru size 8. Ollie & Bess has grown to include a layette collection made of the purest pima cotton for newborns and up. Ollie & Bess will keep your kids looking like kids! For more information on Ollie & Bess, or any of our collections, please visit http://www.ollieandbess.com