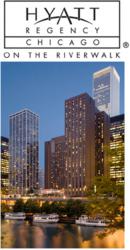 How to reduce your product time-to-market cycle times
Highland, Utah (PRWEB) March 31, 2013
Strategy-Keys.com, a popular site focused on strategy development and strategy implementation, is excited to announce the Resource Planning Summit scheduled for May 5-7, 2013 at the Hyatt Regency in Chicago.
The Resource Planning Summit is the top conference for product development, financial, and technology executives and professionals eager to learn leading information on resource and capacity planning.
At this summit, participants will hear from organizations that overcame significant challenges and now are excelling and have exciting results to share.
Below are Examples of what Participants will Learn:

How to reduce your product development time-to-market cycle times
How to put in place new resource planning processes that will lead to improved financial and operations results
How to integrate financial planning with resource planning
How to overcome the obstacles that keeps your organization from implementing successful resources planning practices
How to value and test the valuations of your portfolio products and projects
Best practices from top change management professionals
Here are Examples of Presenters and Topics:
Beyond Resources Planning: Should We, Can We, and Did We?

Peter Heinrich, CEO of PDWare.
An introduction to a new reality – where resource planning and financial management are integrated.
Steering Toward the Pain: Overcoming the Obstacles to Resource Planning Implementations

Meg Smith, Vice President, Product Development Systems, Stryker Corporation
Generative Team Leadership: The Structural Approach to Portfolio Success

Bodine Balasco, Business Speaker, Entertainer, Workshop Training
A Primer on the Reinvention of Resource Planning at Regeneron Pharmaceutical

Catherine Elliott, Associate Manager, Resource Planning and Analysis at Regeneron Pharmaceuticals
Inflection Point: Unlocking the Value of Enterprise Resource Management without Unnecessary Complexity

Kevin Nguyen, Director, PricewaterhouseCoopers
The Secret Formula for Successful Resource Planning Implementations! The Leader, The Process, The Tool ---- And Trust

Nate Bonar, Manager of Project & Portfolio Management, B. Braun Medical
Getting Really Ready: The Key to Stryker's Success

Lyn Sittig, Associate Director of R&D Operations, Stryker Orthopaedics
The Glass Ain't Half Empty, It's Just Too Big: Managing Change through Creativity

Mark Mayfield, Resource Planning Confereence Professional Speaker
Autotrader Paints its way to Resource Planning Success: Internally Developed Software and Processes Gets Results

Donna Woodruff, Director IT Planning & Governance, Autotrader.com
Strategic Planning for Your Career and Life

Terry Schmidt, Resource Planning Conference Professional Speaker
Provoking People into Action

Charles Howell, Director of IT at Floyd Medical
Team Selection and Assessment using the Disc Team Building Instrument

Chris Ewing, Managing Partner, YLP Consulting
Executive Reports: The Fruits of Effective Resource Planning Labor

Paul Samarel, Chief Technical Officer, PDWare
All In! Resource Planning at Bank of America is all about Collaboration and Leadership

Jason Boyd, PMO Executive – Program and Portfolio Services, Bank of America
Continuous Improvement in Portfolio Management

Cherl Moddy Bartel, Global Program & Portfolio Management Leader, Life Technologies
Managing a Global Resource Planning Pool

Gary Dobbins, Director of Global Engineering Services, Covidien Surgical Solutions
To Learn More about the Conference Click Here
For information on strategy formulation and strategy execution best practices, insights and innovations visit Strategy-Keys.com