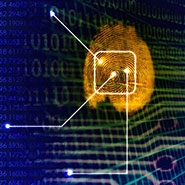 "We are extremely pleased to be featured in an article about the benefits of biometric technology," said Dawn Berry, marketing manager for Processing Point.
San Diego, California (March 30, 2013) (PRWEB) March 31, 2013
Processing Point, a leading provider of cloud-based workforce management solutions, was featured in an article on Workforce.com for its role in enabling businesses the ability to streamline their payroll and eliminate time theft using biometric technology. Workforce.com is an online news source that offers information on the latest HR management tools, trends, events and resources. This specific article was on how employers are turning to biometric technology and time and attendance software to track employee work hours.
Processing Point's uAttend™ Employee Management System is one of the most effective workforce management solutions available for today's businesses. The company recently added facial recognition time clocks to its vast and growing biometric product line. The devices have generated a buzz among businesses and caught the eye of the HR news giant. In addition to interviewing Processing Point's COO, Workforce.com also interviewed Greathouse Screen Printing, a small business located in San Diego, CA that uses Processing Point's biometric facial recognition device to record employee time and attendance.
"We are extremely pleased to be featured in an article about the benefits of biometric technology," said Dawn Berry, marketing manager for Processing Point. "Workforce.com is the place to go for anything and everything relating to the human resources industry, from benefits and compensation to staffing, training and technology. The fact that we are on their radar is further proof that our products and services are the best out there. We offer some of the most affordable, reliable and effective workforce management solutions available today."
Employee time and attendance has come a long way since the first mechanical Bundy clock was rolled out more than a hundred years ago. The workplace has witnessed a major transformation with the introduction of advanced technology such as Processing Point's facial recognition biometric time clock systems.
Processing Point's brand of employee time and attendance solutions has been extremely successful in the marketplace with its earlier biometric product line using fingerprint recognition, as well as its proximity RFID card time clocks. uAttend's MN1000, the facial recognition time attendance clock being used by Greathouse Screen Printing, functions by using highly advanced facial recognition firmware to verify employee identity and "punch" an enrolled employee in and out by looking into the device. Employees never come into contact with the actual device, making it one of the most hygienic methods of recording time and attendance possible.
In addition to its advanced hardware, uAttend's innovative time and attendance software stores all employee data in real time on secure, cloud-based servers where it can be accessed by authorized HR staff any time of day, and from anywhere in the world.
If you would like more information about uAttend's RFID, facial recognition or fingerprint time clock, please call 1-800-518-8925 or visit the corporate website at http://www.uattend.com. uAttend is located at 2796 Loker Ave., Suite 111, in Carlsbad, CA.