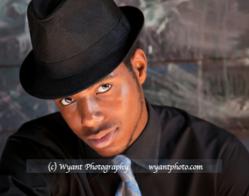 Zionsville, Indiana (PRWEB) March 30, 2013
The current junior class is already thinking about how much fun they are going to have being the "senior", the leaders of the school.  They may also be thinking about the opportunities, experiences, and upcoming events for the last year of high school.
There will be many "lasts" for the senior.  The last football games, the last school dance, the last school pictures.
Though imaging in today's digital world is taken for granted, a seasoned, well trained professional can make a huge difference in the documentation of one of the most important times in an individuals life. There really is much more involved in the creation of a flattering portrait than good intention and an automated digital camera.
We may laugh at the hair styles and the clothing style as the years go by, but no one wants to be laughed at because of the way they actually "looked" in their senior photos. Wyant Photography shares a few tips to ensure great images and an enhanced photo experience.
The first tip is to include a variety of styles during the senior session - dressy, casual, and all things in between.
This is a great chance to relax, have fun, express the real senior, bring in the prom dress or the tux, everyday wear with hats and accessories, edgy, theme related, sports, or even clothes that the senior can get wet so they wade in the pond or creek - or a jump in the pool.
Think beyond the current season. Don't get caught up in just bringing clothes that are in the closet for the current season.  Go ahead and bring out the winter coat with the fur around the face, or that favorite sweater with the rolling neck line.
Consider clothing that enhances the body. Are they flattering to the figure and project the personality?  Avoid clothes that may be too tight and emphasize little bulges that are preferred to be forgotten. 
Be cautious about the "current style" that may not be flattering.  One current style that is not flattering, even for a petite girl, is the belts that go just under the bust line gathering the dress or blouse to make the tummy look bigger.
Be sure to cover tan lines or be aware of where they are when picking out the clothes or while tanning make sure to move straps when possible for a more even tan.
Wyant Photography is known for their unique and personal approach to high school senior photos with different options and locations.  A senior can choose the Wyant's " Country Harmony" location, a ten acre portrait park.  This location includes a creek, pond with a waterfall, pre civil war barn, several flower gardens, and the list goes on.
Other locations could include; the seniors home, the city town hall, Indianapolis canal, White River Gardens and even a beach location at Indiana Dunes.  
Call for additional information or to schedule an appointment at (317)663-4798.