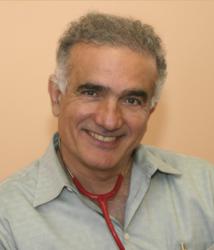 Well-being of Your Baby Must be Your No. 1 Priority !
Irvine, CA (PRWEB) March 30, 2013
Premier website design team, Dynamo Web Solutions, and Dr. Farrokh Shadab, a top Orange County pediatrician, have teamed up to create a new, official, client website for the doctor's two medical practices, which launches publicly in April 2013.
Matt Zamani, founder and lead designer of Dynamo Web Solutions, along with critical input from the Orange County pediatrician, has developed a beautiful and efficient website for parents of child patients. "Dr. Shadab and I worked together to create a buoyant and accessible website for parents. The site also provides enough detailed procedural information to the relay the depth of his practice," says Zamani. "As a pediatrician, Dr. Shadab, is also able to gain trust from parents based on favorable video testimonials featured on the site, which deliver the information and warmth of patients and staff immediately."
The pediatrician's website features several menu items and information about many of the treatments and services offered through his two practice locations in Orange County. These include a Home overview page, an About the doctor page, a Resource & Education page, a Blogs & Articles page, FAQs and a Contacts page. There are also seven sections that outline special procedures performed by the doctor, ranging from child immunizations to the diagnosis of ADD. Parents of patients can also use the Site Search field to find more detailed information available on the site.
Dr. Farrokh Shadab is a board certified pediatrician with a fellowship in neonatology. His expertise lies in detecting and treating the abnormality of growth and development of premature babies, infants and children. He has been practicing pediatrics in Orange County, California for over 30 years. Dr. Shadab has been the chairman of several major hospital pediatric departments and has taught UCI medical students. He is also an executive board member of the American Academy of Pediatrics. He maintains practices in both Irvine and Valley, California.
Dr. Shadab and staff are available for both mainstream national and regional online, print, radio and television interviews. Images and information Dr. Shadab's practice are available on: http://www.drfarrokhshadab.com
Contact:
Dr. Farrokh Shadab
6801 Quail Hills Parkway
Irvine, CA 92603
(949) 751-6515
11180 Warner Ave., Suite 169
Fountain Valley, CA 92708
(714) 549-1200