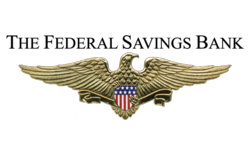 The traditional 30-year fixed-rate mortgage fell to 3.75 percent from 3.78 percent this month
Chicago, IL (PRWEB) March 31, 2013
The Federal Savings Bank finds that due to low mortgage rates, first-time home buyers have been looking to purchase a property quickly. The traditional 30-year fixed-rate mortgage fell to 3.75 percent from 3.78 percent this month, and while The Federal Savings Bank does not expect to see these rates rise until unemployment falls below 7% it encourages all prospective homebuyers to get pre-approved for a mortgage.
"It's very important to get pre-approved for a home loan because it gives buyers the support of looking serious when they place a bid on a listing" says Nick, a banker at The Federal Savings Bank. Once mortgage rates rise, home prices should follow because buyers will be trying to lock in a good rate on fear that prices skyrocket in the future.
The other factor effecting current housing prices is new home construction. "Only new-home construction can genuinely help relieve the inventory shortage, and housing starts need to rise at least 50 percent from current levels," said Lawrence Yun, the chief economist for the National Association of Realtors.
At the end of last month, there were 152,000 new homes for sale in the United States, The rate of new homes under construction increased last month as well to a seasonally adjusted rate of 917,000, however, the numbers are still way off compared to where they should be, Newport said.
To see more new homes built the construction industry must have enough labor to keep up with demand. Residential construction firms need more "carpenters, excavators, framers, roofers and plumbers, to bricklayers, HVAC, building maintenance managers and weatherization workers. The same holds true for subcontractors" says David Crowe of the National Association of Home Builders.
While the construction industry hires more labor to serve the current shortage of homes demanded, first-time homebuyers should get their finances together and apply for a mortgage now while interest rates remain at decade lows across all 50 states. In addition getting pre-approved for a mortgage lets applicants know how much of a home they can afford. To obtain more information or get started on a home loan application please visit: TheFederalSavingsBank.com