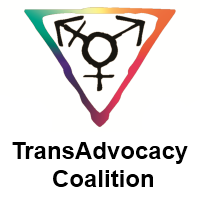 This conference is about our community and its allies,
says conference coorganizer
Jerimarie Liesegang.
Port Charlotte, Florida (PRWEB) March 31, 2013
EnGAYgedWeddings.com is Proud to Join The Transgender Health and Law Conference Scheduled for April 27
The seventh annual Transgender Lives: The Intersection of Health and Law Conference will take place on Saturday, April 27, 2013 at the University of Connecticut Health Center in Farmington, CT. This daylong conference features local and regional speakers on topics of health and law, and how the two fields impact the lives of transgender individuals on a daily basis.
This year's conference Keynote Speaker is Mara Keisling, Executive Director of the National Center for Transgender Equality. As one of the nation's leading voices for transgender equality, Mara has appeared on news outlets such as CNN and CSPAN, and is regularly quoted in the New York Times, the Washington Post, and countless other national and local print and electronic media.
The conference brings together transgender individuals, transgender allies, and the legal and medical communities for dialogue and idea exchange. The goal of the conference is for participants to leave educated and empowered, with a better understanding of the issues facing transgender individuals in the areas of health care, legal protections and documentation, employment and education, and emotional wellness.
"This conference is about our community and its allies discussing and redefining the interactions and constructs by which we interact with the health and legal systems, as well as within our personal relationships. It is about the trans community organizing around our shared experiences to erase the invisibility that has disempowered us for so long," says conference co-organizer Jerimarie Liesegang.
For the past seven years the Connecticut TransAdvocacy Coalition, in collaboration with the University of Connecticut Health Center, has presented the Transgender Lives: The Intersection of Health and Law conference at the UConn Health Center in Farmington. Last year over 200 health care providers and transgender individuals attended 20 workshops at the conference— the largest in its history.
For more information or to register for the conference, visit http://www.TransgenderLives.org or call (860) 255-8812. Registration is $25 per individual, $50 if CECs for the NASW or CHES are desired. Lunch and snacks are included in the registration fee. Some scholarships are available
upon request. Sponsorship, tabling, and advertising information and forms are also available on the conference website.
The Connecticut TransAdvocacy Coalition [CTAC] is a 501(c)3 non-profit whose mission is to improve, through education, political and social advocacy and activism, societal attitudes, and the law in order to achieve equal rights for trans and gender non-conforming individuals and communities. TransAdvocacy is a true grassroots and coalition-oriented organization comprising individuals and organizations dedicated to the advancement and attainment of full human rights for all trans and gender non-conforming people in every aspect of society, and actively opposes discriminatory acts.