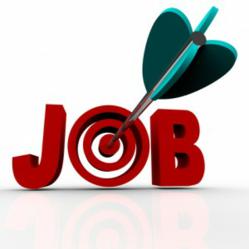 The Malaysian Job Guide Channel will include all the services that one would need to find a job they desire.
Kuala Lumpur (PRWEB) March 31, 2013
This new service is known as the Job Guide Channel where Malaysians from all walks of life will be able to find all the information needed in finding a job of their choice. It will be part of the efforts of Family.my to promote and encourage happier communities and more harmonious families.
The Malaysian Job Guide Channel will include all the services that one would need to find a job they desire. This is where Malaysians can now choose to apply for all types of jobs in both the private and public sectors.
To find jobs in the public sector, Malaysians would need to submit an application through the SPA Malaysia or Suruhanjaya Perkhidmatan Awam Malaysia (the Public Services Commission of Malaysia) which oversees all the placement and offering of jobs in the departments of the Malaysian government.
It is imperative that an applicant submit the application through SPA where there will be guidelines, tips and such. Through the new Job Guide Channel in Family.my, members can now find out about additional information that they need and any other resources about applying for jobs in the government sector. This includes the documents that are required, which are the certificates and transcripts while there will be advice on what to wear, how to attend the interview and any other issues concerned.
On the other hand, Family.my's Malaysia Job Guide Channel provides information about jobs in the private sector as well. Members can now register with this new channel and receive job alerts in their emails.
There will be tips and resources on all types of issues that cover topics like designing the resume, what to say in an interview and how to follow-up on a job application, among many others. There are profiles of companies that one can review before applying for a job with these firms.
There will be many job vacancies in the Sales and Marketing sector that are being offered by Malaysian companies, businesses and firms from of different scales. Members can now look for jobs that are very focused on selling or on the more strategizing roles like marketing and advertising.
Administrative jobs will be offered through the new Malaysian Job Guide Channel as well. The vacancies are being offered by both local and international companies where one can apply for an administrative role and a more managerial one that oversees the operations of a particular company.
More technical jobs in the engineering fields are provided by Malaysian companies and abroad through this channel. Qualified and experienced employees are encouraged to showcase their portfolio and submit their applications through this convenient automatic job application service.
Meanwhile, those in the Information Technology job industry can now apply for jobs in areas like Mobile Marketing, Electronic Commerce, Software Engineering, Software Testing, Database Administration and many others here. There will be information about the top Information Technology companies in Malaysian and the surrounding regions to find the best employers to work for.
For the more creative ones, there will be many job vacancies in the areas of design and art while one can apply for the vacancies offered by advertising firms like Art Directors, Copywriters, Account Managers and such.
The new channel is basically designed and developed to offer a one-stop center for Malaysians to apply for jobs and to find better opportunities for their respective careers. The resources provided in the Malaysian Job Guide Channel are all targeted to give Malaysians more exposure on what to expect and how to prepare themselves for the jobs that they are interested in.
With the launch of this new dedicated channel, Malaysians from all walks of life can now enjoy an easy and convenient way of applying for jobs through Family.my, the leading Malaysian family portal.