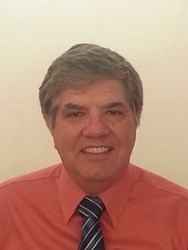 (PRWEB) March 31, 2013
Dr. Gary Core will join Pro Player Health Alliance (PPHA) in an event that will educate Phoenix and its surrounding communities on diagnosing and treating the deadly disorder, obstructive sleep apnea (OSA) on April 18 in Phoenix. Hosting his second "Tackling Sleep Apnea" event for a consecutive month, Dr. Core aims to spread awareness to those who attend in hopes they will pass on their knowledge to loved ones and encourage them to seek treatment. Dr. Core received an increasing amount of individuals looking to get treated for OSA following PPHA's previous event and is shooting for even better results at his April 18th event with so many wanting to meet former Cardinals players such as Derek Kennard and Mark Walczak.
In addition to leading the way for doctors in sleep treatment across the country by speaking at "Tackling Sleep Apnea" events, Dr. Core officially purchased a phenomenal Koala Center practice from Rod Willey, which is rolling into Phoenix, AZ. This will be the third Koala Center opening and there are two more Koala openings on the horizon.
"I am thrilled to have the new Koala Center practice in Phoenix and am incredibly grateful to have yet another opportunity to work with the PPHA, David Gergen, and the NFL Greats!" said Dr. Core.
"Spreading awareness at these events and screenings and through radio and television has been wonderful. I believe by spreading awareness we can save lives" said David Gergen, President of Gergen's Orthodontic Lab. This event and the events that will follow are co-sponsored by Gergen's Orthodontic Lab who will provide FREE oral appliances to qualified attendees. The goal of the event and national campaign is to generate as much awareness about sleep apnea and encourage attendees to get tested and diagnosed.
Come see Dr. Gary Core, Dr. Tara Griffin and former NFL players speak about Sleep Apnea at the upcoming FREE Pro Player Health Alliance special event in April. Make sure to register for this event ASAP as spots are limited. Come meet NFL players and learn about how sleep apnea is affecting you!
Event Details
Location: Sheraton Crescent Hotel 2620 West Dunlap Avenue, Phoenix, AZ 85021
Date: April 18, 2013
Time: 6:30PM-8:30PM (MST)
Phone: 602.863.3411
This event is free to the public and will discuss the symptoms of Sleep Apnea and alternatives available to treat this deadly disorder.
For more information about PPHA or the "Tackle Sleep Apnea" campaign, visit http://proplayerhealthalliance.com.
For more information about Gary Core and Apple Dentistry, visit http://appledentistry.net/
For more about David Gergen and Gergen's Orthodontic Lab, visit http://www.gergensortho.com
About Gary Core
Dr. Core graduated with a Doctorate of Dental Surgery in 1979. Dr. Core decided to pursue the study of Obstructive Sleep Disorder when he realized that adults and children suffer from this Life Threatening Disease. Dr. Core has been treating Sleep Apnea, TMJ and Orthodontics along with General Dentistry since opening his practice in Phoenix, AZ in 1983. Dr. Core has joined with other passionate professionals to make a difference and educate the public. Dr. Core has been actively involved with Sleep and TMJ Therapy for over 20 years and has amassed over 1000 hours of education. Dr. Core did a one year residency in the study of TMJ with the world renowned Dr.Terry Tanaka at the University Hospital in San Diego. Dr. Core is a member of the American Academy of Dental Sleep Medicine, American Academy of Sleep and Breathing, American Academy of Sleep, American Academy of Orofacial Pain, American Dental Association, Central Arizona Dental Society, and American Headache Society.