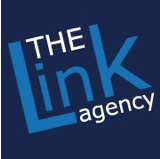 Succeeding in the workplace is more than financial for business owners. It is peace of mind, professional fulfillment and happiness.
Barrington, RI (PRWEB) March 31, 2013
A recent survey of 3,000 people across the country including over 500 small business owners, concluded "Having it All" is more than material possessions, 68% agree that Happiness is a state of mind.
Can Happiness really make you Successful?
National research indicates that for many small business owners, happiness is more important than material success and is the true key to fulfillment at work. To better understand the difference between happiness and joy, The Link Agency began the independent study in 2006. During this time, agency founder, Tracy LeRoux and her team of researchers, hit the streets in forty two of America's top cities with a video camera to find out people's thoughts on happiness and joy.
Much to their surprise, 63% of the business owners said being able to integrate some type of faith-based leadership into the workplace was very important. "It didn't matter who we spoke with-young, old, rich, poor – business owners, employees, the people who claimed to "have it all" were those who said they experience joy. Joy, as we learned is a matter of faith," said Leroux.
The Joy vs. Happiness debate is on.
Results showed people with faith said they experience more joy than those without. Business owners in particular, said regardless of faith, they experience more happiness during the weekend than during the week. Overall, business owners reported that they are more creative (57 percent), more strategic (42 percent), relaxed (48 percent) and more agreeable (41 percent) on Saturdays and Sundays. They also reported to be less argumentative (34 percent) and less competitive (23 percent) than their weekday personae.
"The weekend mindset doesn't actually change who business owners are but allows them the freedom and flexibility to express themselves. Faith is the elixir that takes respondents from the 'happiness' mode into 'joy' mode," said LeRoux. "Business owners can learn to foster the creativity and elevated mood that can occur during the weekend and express it during the week."
As a result of this research, The Link Agency recently launched a new small business consulting practice with the goal of helping business owners succeed. "Succeeding in the workplace is more than financial for business owners. It is peace of mind, professional fulfillment and happiness. Our consulting practice works on all three. We also help business owners express their creativity through their marketing. This not only helps their businesses grow, our clients tend to enjoy the process," said LeRoux.
The Link Agency, based in Barrington, RI is a National marketing agency that helps businesses and non-profits with scalable marketing solutions. The consulting practice combines both marketing and executive coaching. "Business succeed when business owners are happy and experiencing fulfillment. Our goal is to go beyond traditional marketing and help our clients experience true success." For more information on The Link Agency visit http://www.thelinkagency.com or call (800) 291-0530.