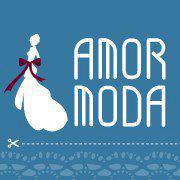 (PRWEB) March 31, 2013
AmorModa.com, a renown online store for wedding dresses and other women's dresses, is now providing Easter discounts on all its wedding dresses.
With bold contours and comfort, AmorModa's wedding dresses are a fusion of style and versatility. They are available in a wide range of choices, including sweetheart dresses, long dresses, one-shoulder dresses, etc. Customer can place orders at their online store easily, and enjoy the deeply discounted prices now, up to 67% off.
Eason Chen, CEO of the company, said, "An elegant prom dress is no more a expensive investment now, and it is just a perfect statement of style and elegance. All our dresses can be purchased now on our online store, and we are confident that our wide range of women's dresses will meet the most stringent requirements of our customers."
AmorModa knows that cheap prom dresses are very popular in the current economic atmosphere, and people would not spend money like before. So, all their prom dresses are sold at the discounted prices between $100 and $200. All the clients worldwide can enjoy the discounted shipping costs as well.
Eason Chen continues, "We have obtained many positive feedbacks for our wedding dresses in the past few months. In addition, we also possess a money-back guarantee, which gives shoppers a risk-free way of trying out any of our amazing products."
About AmorModa.com
AmorModa is one of the best online shops for buying wedding dresses and special-occasion dresses at acceptable low prices. Its extensive and stylish products include wedding dresses, cocktail dresses, prom dresses, etc. They aim to help couples design their own wedding dresses without sacrificing the top-quality materials and fast delivery.
More information can be found at: http://www.amormoda.com/