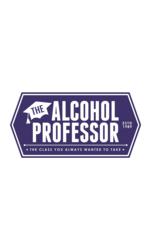 "The Alcohol Professor is website and online magazine to go to learn what to drink, what to eat and where to travel. This is the class you always wanted to take!" Adam Levy "Alcohol Professor"
New York, New York (PRWEB) March 31, 2013
Welcome to the Alcohol Professor, the class you always wanted to take!
Presenting a new online magazine for beer, wine and spirits - all in one place. Alcohol Professor was conceived by Adam Levy, Founder of the New York International Beer Competition, New York International Spirits Competition and New York International Wine Competition all held in the heart of New York City. They have become one of the most respected beverage competitions in the world for all the judges are real trade buyers judging the liquid by its category and actual price. Amanda Schuster, an accomplished beverage industry writer, marketer and former retail buyer, has been brought on as Senior Editor in Chief for the Alcohol Professor website and magazine.
Along with articles written by our academic "faculty," an impressive roster of beverage industry talent contribute their expertise. Including: whiskey enthusiast and historian Keith Allison, cocktail and beer writer Marysa Mitch, wine writer Pameladevi Govinda, recipe writer and photographer Marnie Ann Joyce, Bitters Old Men founder Zachary Feldman, beer blogger Mary Charlotte Elia, United States Bartender's Guild NY Chapter President Pamela Wiznitzer and many others in the coming weeks.
We are excited to bring you informative buying guides to all your seasonal and holiday needs, provide cocktail and boozy food recipes, explore distilleries and wine regions, explain beverages by category and even help you choose a new place at which to drink them (now that you've been schooled on what to order.) Our goal is to present these topics in an authoritative, yet accessible style that makes learning fun again.
Stay tuned for new articles and topics contributed each week! By visiting our classes you will learn what to drink, where to eat and where to travel as you follow the liquid around the world.
Cheers and hope to see you in class!
Adam Levy
Alcohol Professor
Twitter: alcoholprofessr
Facebook: https://www.facebook.com/pages/Alcohol-Professor/191021642988
New York International Wine Competition May 5-6th 2013
http://www.nyiwinecompetition.com
New York International Spirits Competition October 21-22nd 2013
http://www.nyispiritscompetition.com
New York International Beer Competition February 9-10th 2014
http://www.nyibeercompetition.com